Summer Fun In The Mountains
This article may contain affiliate / compensated links. For full information, please see our disclaimer here.
If spring skiing is the New Year's Eve celebration of epic snow sliding then summer is the quiet calm of New Year's day. Nature is awake. Powder hounds are in hibernation. And the frenzy for first tracks is but a distant memory. This is your chance to enjoy the ski towns in all their off-season glory. Summer fun in the mountains means longer days of sunshine, perfect weather, tons of events, an assortment of activities, and most of all you get to sleep in!
What's So Special About Summer In The Mountains
---
There's a reason why the first word in ski towns is "ski." That's what they're known for, but that doesn't mean the excitement ends once the snow melts away. Instead of just sliding down a mountain, summer fun includes a bigger assortment of activities. For people that want to take a slower pace on their vacation, you could do things like go for a hike, camp, or enjoy one of the MANY festivals happening all season long. Or for those adrenaline junkies, you can get your fix by hopping on a mountain bike, paddle your way through some world class rapids, and even try some surfing. (Yes, surfing!)
Mountain Weather Is For Those That Enjoy The Outdoors
As the rest of the country swelters under the boiling sun and a smog covered sky, ski towns provide a respite from it. The cold temps of winter have been replaced with warm sun-soaked afternoons followed by cool evenings. That means you can get a good night's sleep but still enjoy the outdoors during the day. How many places can you name in Florida or Texas that you could survive without the help of air conditioning?
What To Pack For A Summer Mountain Vacation
---
Despite the fact that the big snowstorms are a fuzzy memory, this is still the mountains. That means you should be prepared for weather to change quickly. You won't need the thick winter coat, but it's a good idea to bring layers and LOTS of sunblock. As a quick overview, we usually bring a backpack geared toward the activities we want to do, waterproof shell, sweatshirt, and a good pair of water-resistant boots.
Tips On Mountain Safety
---
Just like any place you vacation, there's a few things you should be aware of to make sure you come home safe, happy, and with lots of stories.
Be Bear Aware
With warm weather comes animals, and if you're out having some summer fun, that means there's a good chance you might cross paths with a bear. Although nothing can guarantee your safety in bear country, knowledge and proper behavior can greatly reduce your risk. If you want to learn more & read about our personal bear experience, check out our article:
Hiking With Your Dog
You know who likes the great outdoors just as much as we do? Our furry four-legged family members! Every time we pull out our gear, they're just as excited as we are. And just like any summer fun excursion, putting a little thought into it ahead of time will make it more enjoyable for your dog AND you. We've put together a list of things to remember for a successful day hiking with your dog: "Dog" Days Of Summer – tips on how to hike with your pups.
Best Things To Do In The Summer
---
No matter how you look at it, mountains are the adult version of a playground. Peaks to climb. Disc Golf courses to enjoy. Frothy whitewater rivers to conquer. To help you figure out what type of summer fun you'd like to have, we've divided up the list ideas into two categories. One for those looking to relax and another for adrenaline junkies.
Relaxing Vacation Ideas
---
Go Stargazing
Another great option to get away from the daily chaos is to head to a dark sky preserve. Less than a century ago, nearly EVERY person could step outside and see the Milky Way. Unfortunately, that's no longer the case. Due to the excessive use of outdoor light from suburban sprawl, nearly 80% of the world can't see the beauty of a starry night. Luckily, a group of individuals have sought out and found special places that possess exceptional starry skies and natural nocturnal habitat where there's little to no light pollution and thus the dark sky preserve was born.
Check Out Some Obscure Attractions
Ski towns are filled with permanent residents that live their life a little different, and as such, it should be no wonder that these places would be filled with unique attractions. From a mummified merman to a museum dedicated to all things clean, the list of weirdest, wackiest, and wonderful ski town tourist attractions to see is long.
An All-Inclusive Spa… In The Mountains?!?
Sometimes you just need a break from the oppressive heat of summer. The Caribbean and Mexico are good for winter, but when it hits triple digits and you could fry an egg on the asphalt, what is a person supposed to do? Head to an all-inclusive luxury spa in the mountains. Besides your meals being included, most of them include unique activities like soaking in a private hotspring surrounded by wildflowers or even a massage. You'll come home rested, revitalized, and most of all mentally ready to take on your next challenge.
Disc Golf
We'll be honest. Some days we're just worn out. The idea of getting on a bike or trying to summit a mountain peak isn't in the cards. We just want to hang out with a few of our friends and enjoy the outdoors for next to nothing. A great option to consider is disc golfing. We were skeptics, but once our friend got us out on a course, we totally get why people like it. While normal golf is expensive, you can enjoy disc golf courses in ski towns all across North America for FREE. If you want to learn about the history of the sport and a few tips, check out our in-depth article on how to play Disc Golf.
Camping
Adventure doesn't have to mean you're terrified. It can be exploring a different part of the world or just seeing something that's over the next hill. A great way to do this is to go camping. You can disconnect from technology and reconnect with nature for a winning combination of summer fun. Sure, you can camp at a normal RV campground, but why not go a little further and give backpacking to your camping spot a shot. Or, if that seems a bit too much work, consider trying lift-accessed camping. You get easy access to views nearly 2,000 feet above the valley floor, and it comes with a camp setup.
Hiking
Besides the obvious facts that hiking improves your mood, relieves stress, and gets you outside, it's also a great way to see things that you can't see via a car. What tops our list of attractions to see when hiking are waterfalls. The sound of roaring water relaxes you at the same time heightening your senses. In fact, we've created a bucket list of the best waterfalls we want to see in North America. Another thing we look out for is wildflowers. Species like Lupine, Fireweed, or the Larkspur in the mountainous regions will have you feeling like you're in the Sound of Music albeit in North America. But be forewarned. Just like ski seasons, some years are bigger than others leading to what they call a superbloom. Hiking can still test your mettle too as we found out hiking the Tamarack trail in Lake Tahoe.
Scare Your Pants Off
You don't have to be an expert in a sport like mountain biking to get the adrenaline pumping in your veins. Consider trying your hand in rock climbing. Take a leap of faith and try the best Via Ferrata in North America. Italian for "Iron Road", it gives novices the opportunity to access difficult peaks and climbing routes without the danger normally associated with it. Another cool option to think about is to visit knee-wobbling, butt-puckering, muscle-clenching suspension bridges and get in some amazing scenery. From Whistler's Cloudraker Skybridge that spans over 427 feet to the Capilano Suspension Bridge, each one will definitely make you "feel" like they are bottomless.
Whitewater Rafting
As the snow that falls in the winter melts away, it begins to feed the creeks, streams, and finally rivers until something magical happens – the formation of whitewater! Despite the fact that whitewater rafting started as a way to explore, it has now become a summer fun activity. And when it comes to the best whitewater rafting rivers in North America, most of them are in the mountains. Many of these spots aren't just for weekend warriors either. This is where the pros go too! Instead of sitting at home or watching it on YouTube, here's six of the roaringest, frothiest, best whitewater kayak events that go down every year you should consider checking out.
Surfing… In The Mountains?
We're not talking snowboarding but rather the real deal Holyfield actual surfing. How? Compared to actual waves on the ocean that are churned due to storms or wind, the river variety is created a bit differently. All it needs to form is water quickly flowing downstream over a drop of elevation or by tidal bores where a river meets the sea. The ocean wave can be bigger, but they do have a finite length of how long you can ride one. The mountains are filled with river surfing spots giving riders a chance to technically ride one forever if they hit it right.
Off Roading
Human powered activities are awesome. They give you a chance to get some exercise, work those lungs, and get the blood flowing. But, there's something to be said about pushing yourself via a vehicle. And for those that are worried that they're hurting nature, be aware that virtually all off-road driving is done on designated roads, trails, or special off-highway routes albeit not as well maintained. As we've said before, the mountains offer a perfect playground for those wanting to try something so why not add four-wheeling to the list. Click below to learn about some good spots to check out near a ski-town including tour operators:
And remember to respect private property, wildlife and other forest visitors. For more information on how you can Tread Lightly while using your OHV, follow this link.
Trail Running
Variety is the spice of life. Doing the exact same trail via different modes of travel provides a vastly different experience. Hikes slow it down so that you notice little things like flowers or certain viewpoints. Mountain bikes pick up the speed so that your adrenaline gets pumping. And somewhere in between is trail running. While we're not big fans of running on asphalt or a treadmill, heading onto variable terrain adds a little bit of danger while still enjoying the scenery. To learn more on why we fell in love with trail running:
Mountain Biking
Our preferred summer activity. I'd compare it to an easier version of backcountry skiing or splitboarding effort wise. Normally a backcountry tour will take hours of work for a few minutes of bliss. A good mountain bike ride, on the other hand, may take a lot of effort too but the downhill segments will be MUCH longer. The other thing about mountain biking to consider is to take it slow. Time on bike is how you can step up your cycling game unless you're good with getting injured.
Mountain Festival & Event Breakdown
---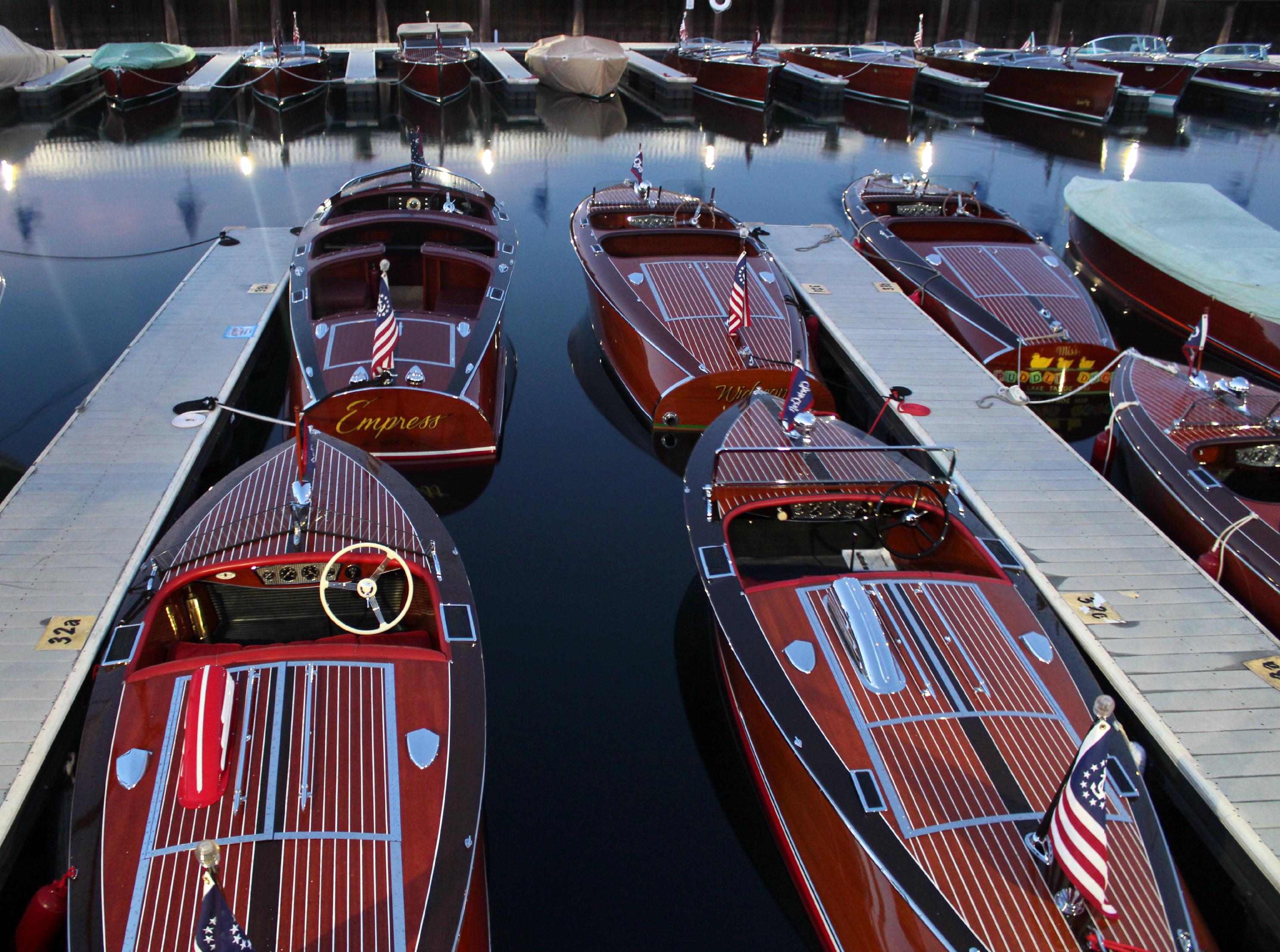 Although there's a lot of summer fun to be had in ski towns, it's a good idea to link your vacation with a festival or event like 4th of July fireworks or the largest summer celebration of outdoor adventure sports and mountain living. It'll give you a chance to experience some of the culture, maybe meet a few locals, or even see a part of the area that you wouldn't have explored.
Runcation
One growing trend in traveling is the concept of combining a race with socializing and tours of the area. Of course, you can go "boring" and visit a city and run a marathon but why? Go off road and try one of the best trail running races in the US. From the beastly trail races like the "Rut" in Big Sky Montana featuring 20,000 vertical feet of climbing to the Audi Power of 4 10K in Aspen, there's a race that'll fit what you're looking for.
August – A Month to Cram Fun Into
While every month in the summer has a lot to do, August seems to be the season for festivals. It's like every mountain town is trying to pack in as much as they can before school starts. For example, Whistler has its Crankworx Mountain Bike Festival. In Tahoe, it's all about the Concours d' Elegance which is like the "Super Bowl" of Vintage Boats. And for music lovers, the largest EDM festival in the world goes down just outside of Nelson BC… just to name a few.
You really can't go wrong when it comes to summer fun in the mountains. Lake Tahoe is absolutely spectacular with its gorgeous alpine lake. Jackson Hole is the perfect basecamp before you head into Yellowstone. But, for those looking for something a bit different, here's 6 ski towns to consider checking out this summer and why:
In summary, don't be a lemming this summer and spend your days sweating your butt off. Head to a ski town near you. You'll find great weather, awesome activities, and an assortment of festivals that'll make your trip memorable.