Kalispell Skijoring 2019
December 28, 2019 @ 9:00 am - December 29, 2019 @ 4:00 pm
Free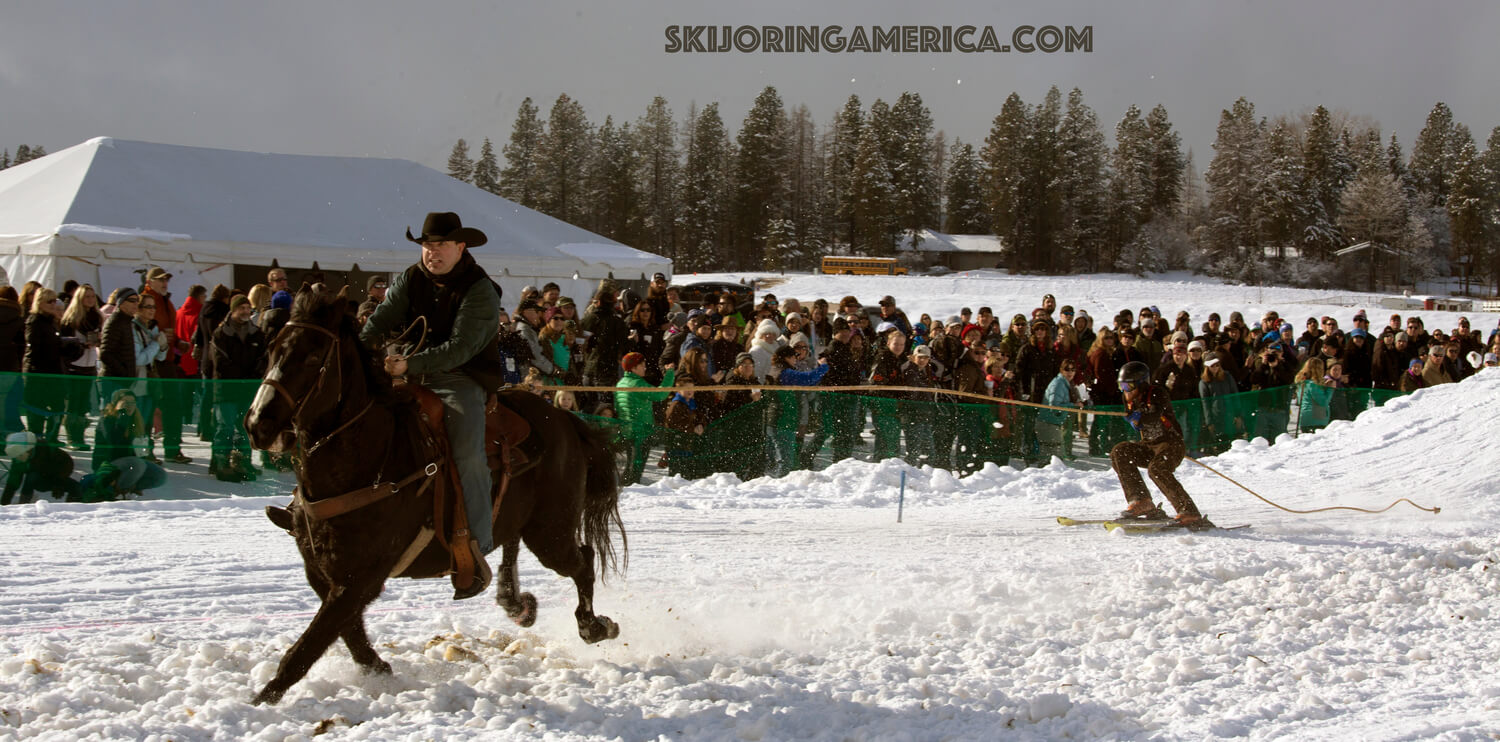 Rebecca Farm is excited to present their 3rd annual skijoring competition on the weekend of December 28th- 29th.This will be the first race of the 2020 Skijoring Season, ensuring that many top skiers, riders and horses from Flathead Valley and the entire Western Region will be on hand to compete. Enjoy the spirit of the holidays and come out for some family-friendly, cold weather fun!
Kalispell Skijoring 2019 Schedule

One of the fastest growing winter sports. Racing on a pair of skis with a horse pulling you. Great fun to watch!! To read more about what is Skijoring and where it come from be sure to check out our post: Horses, Cowboys, & Skiing oh my!
Related Events