Whitefish Skijoring 2024
January 26, 2024 - January 28, 2024
Free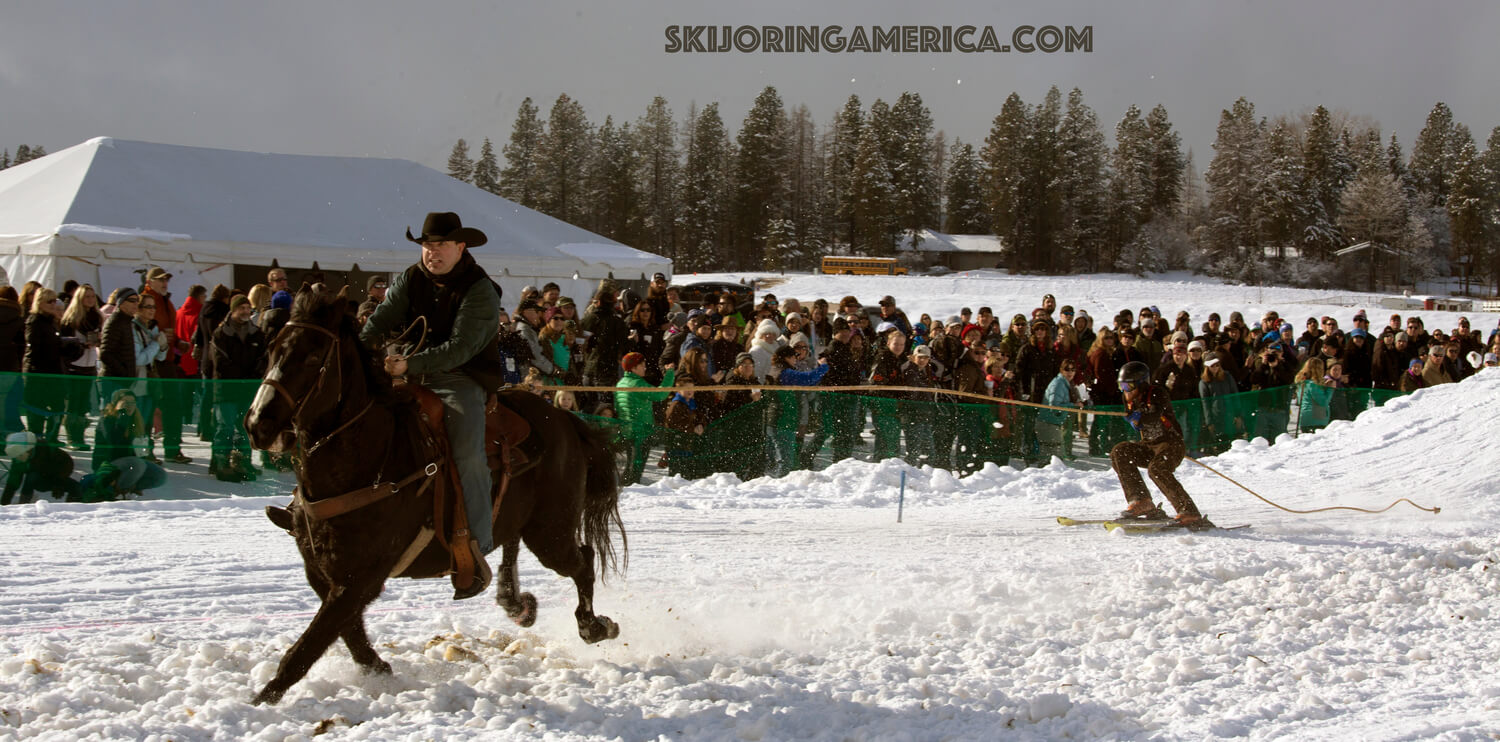 Whitefish Skijoring World Invitational has been part of the Whitefish Winter Carnival since the 60's but due to insurance problems was stopped in the late 70's. With the resolve of a mountain town spirit, a local businessman by the name of Scott Ping helped bring back this amazing event in 2003.
One of the fastest growing winter sports. Racing on a pair of skis with a horse pulling you. Great fun to watch!! To read more about what is Skijoring and where it come from be sure to check out our post: Horses, Cowboys, & Skiing oh my!
Location
As the Sapa family is unable to offer this venue for our 2024 race, we are currently exploring alternate venue sites. Please keep an eye on their Facebook page for updates.
Related Events