While mountain biking has been around since the 1970's, it still has more of a grassroots feel compared to road cycling. Road bike races have formal institutions like the Tour de France while the downhill mountain bike race series' are more regionalized. So, what does that imply for mountain biking fans? It means you can see professional caliber racing in your own neck of the woods! Here's a guide to the Best Mountain Bike Racing Series out there across the US.
What's Downhill Mountain Biking?

Before we jump into the racing series', we want to first explain the differences between each mountain biking discipline.
Cross-Country – The most popular of all the mountain biking events. It involves competitors racing point-to-point via a defined course where the person with the fastest time wins. The XC trails can range from fire roads to winding narrow singletrack.
Downhill – This is THE event for adrenaline junkies. People who feel the need… the need for speed! It involves jumping off cliffs, rock gardens, and everything else a mountain trail can throw at them. Full-face helmets, body armor, and chest protectors are the normal uniform for these competitors.
Enduro – A combination of downhill and cross-country into one event. This is the all-mountain event. Click here to read the full explanation of this awesome match-up.
If you want to learn more about mountain biking, get tips on gear, and find hidden vacation spots for two wheeled fun, check out our mountain biking guide:
Ultimate Guide To The Best Mountain Bike Racing Series in the US
Now that you've got a grasp on the different types of events, let's talk about what are the best racing circuits in the US. This list does NOT contain any of the one-off races but rather the true regional race competitions out there.
The Northwest Cup – Pacific Northwest
Race Type: Downhill
The Pacific Northwest is home to what many consider to be the most prestigious downhill mountain bike racing series in the country. With more than a decade under its belt, the series covers six races over five venues.
GRT Dry Hill (Port Angeles, WA)
April 22 – 24, 2022
GRT Dry Hill (Port Angeles, WA)
May 13 – 15, 2022
Tamarack Bike Park (Donnelly, ID)
June 24 – 26, 2022
Whitefish Mountain Bike Park (Whitefish, MT)
July 8 – 10, 2022
Silver Mountain Bike Park (Kellogg, ID)
July 15 – 17, 2022
September 9 – 11, 2022
Cascadia Dirt Cup – Pacific Northwest
Race Type: Enduro
The Cascadia Dirt Cup is the Northwest's premiere Enduro mountain bike race series and not just for the races, but also as an incubator for the NW MTB community to grow. How? This Enduro series does it by making each event available to all levels AND by donating their proceeds to local trail stewards. In addition to the funding, they also contribute over 1,000+ hours of trail work through the Work-Eat-Shred program. A great series with a great cause! And with 2022, it brings back a MONSTER of races.
Tiger Mountain Enduro (Issaquah, WA)
April 30 – May 1, 2022
Raging River Enduro (Snoqualmie, WA)
May 21 – 22, 2022
Rogue Valley Enduro (Ashland, OR)
June 25 – 26, 2022
Galbraith Mt Enduro (Bellingham, WA)
July 9 – 10, 2022
North Mountain Enduro (Darrington, WA)
July 30, 2022
North Slope Enduro (Olympia, WA)
September 10 – 11, 2022
Eastern States Cup – East Coast
Race Type: Enduro
What Cascadia Cup is for the PNW the Eastern States Cup is for the East Coast. The MAXXIS Eastern States Cup (i.e. ESC) began in 2010 as a USA Cycling Eastern Regional Downhill MTB Championship Series, with two USA Cycling State Championships. Over the years they've continued to expand. As part of this series they added what is now the Stan's Enduro Series in 2013. Events from Rhode Island to New Hampshire and everything in between this is THE series for the East Coast.
July 10, 2022
July 24, 2022
August 7, 2022
August 28, 2022
Arrowhead Rec Area (Claremont, NH)
September 11, 2022
Thunder Mountain (MA)
September 25, 2022
Woodstock (VT)
October 2, 2022
Thunder Mountain (MA) – Finals
October 23, 2022
Intermountain Cup – Utah
Race Type: Cross-Country/Endurance
The Intermountain Cup or I-Cup is a great event for beginners and pros alike. For beginners, the course is approximately seven miles long or one lap. At the other end of the spectrum, the elite racers are tested with a three lap, 21 mile race. The major events happening this year are as follows: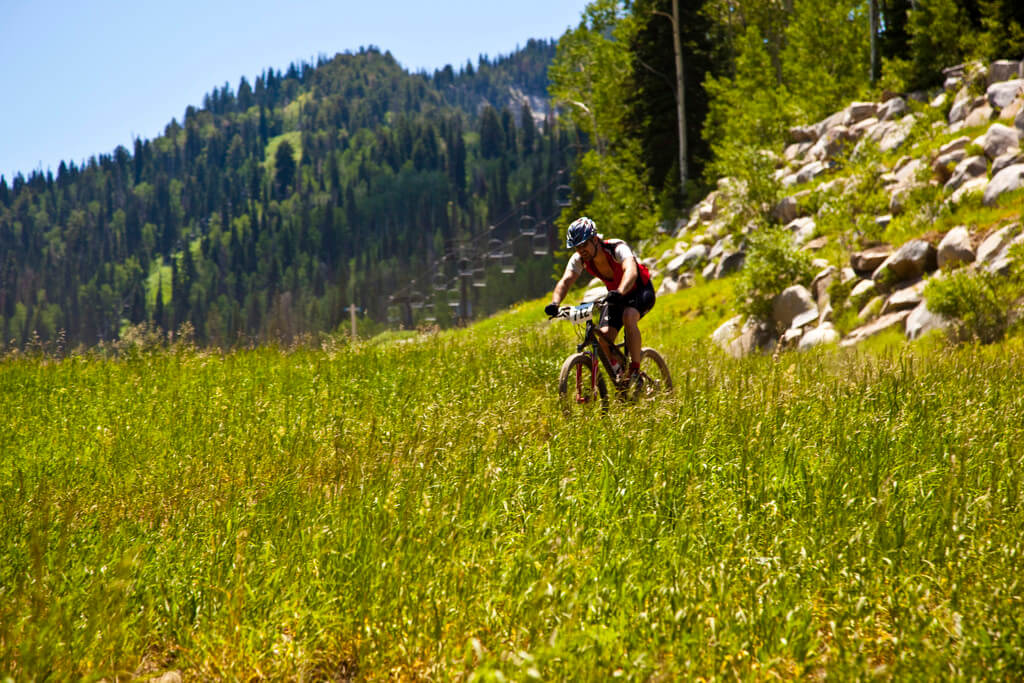 Three Peaks Classic (Cedar City, UT)
May 21, 2022
Rage at Snowbird (Snowbird, UT)
July 8, 2022
August 6, 2022
The Leadville Race Series – USA
Race Type: Cross-Country
The Leadville 100 mountain bike race has been held in Colorado since 1983 and is considered one of the TOUGHEST mountain bike races in North America. It's also considered one of the hardest to get into. Similar to the Mt. Baker Legendary Banked Slalom, there are now qualifying events that racers can enter all across the United States to gain entry to this hallowed race.
Wilmington Whiteface (Lake Placid, NY)
June 4, 2022
June 25, 2022
Silver Rush 50 (Leadville, CO)
July 10, 2022
Tahoe Trail MTB (Northstar, CA)
July 16, 2022
Leadville Stage Race (Leadville, CO)
July 29, 2022
THE LEADVILLE TRAIL 100!!! (Leadville, CO)
August 13, 2022
September 17, 2022
The Lost Sierra Triple Crown – California
Race Type: Cross-Country, Downhill, Enduro
The Downieville Classic has been around for years and is considered one of the 10 best mountain biking races in the world. This classic as of 2017 has become part of the Lost Sierra Triple Crown brought to you by the Sierra Buttes Trail Foundation. A mixture of gravel and pavement, it's a true test of every discipline in one race series. Unfortunately, both the first two races including the famed Downieville Classic are cancelled yet again for 2022. Let's hope this is only a delay and they'll bring it back in 2023. Currently, the Grinduro is still on though.
May 20-22, 2022
June 4, 2022
As you can see, each of these races is open to you as a rookie or an experienced rider. So, plan a trip and become part of your region's mountain biking community. And as always, let us know if we should add a biking series to this list.