Winter's final grip has loosened and the snow receded to the highest points in the Alpine. Our Canadian late season resorts of Whistler and Sunshine Village have waved the white flag and closed up shop as of May 21st. Besides the perennial holdout of Timberline, are there any ski resorts left standing? The answer is YES! We suggest slapping on some slush wax, grab your decks and check out one of these resorts for that final hurrah this Memorial Day weekend.
Memorial Day Skiing
Mammoth Mountain
Learn more about Mammoth Mtn. & Mammoth Lakes
Warm sunny days and cold windless nights translate to spring being THE time to hit the slopes at Mammoth Mountain. Besides the end of lift-served skiing, Memorial Day also signifies the beginning of mountain biking season. That's right! You can shred in the morning and then take some laps in one of the best mountain bike parks in the nation. And don't forget that Olympic skiier Stacey Cook and friends will be providing a challenging three-day weekend focused on learning the technical and tactical elements of the speed disciplines. So, once your done, you'll be faster for next winter… and awesomer!
Mount Bachelor
Learn more about Bend & Mt. Bachelor
Our personal favorite, Mt. Bachelor, is ALWAYS our go-to for Memorial Day skiing. Besides having the most perfect topography and weather to generate primo corn, this year they're introducing a new outdoor extravaganza. For the first time ever, you'll be able to ski or board, bike and drink brews — all in the same day to close out Mt. Bachelor's 2017–18 season! Sunshine lift will be open for mountain biking, while Pine Marten, Skyliner, and Summit will be open for skiing and riding (weather permitting).
Killington
Have a Nor'Beaster spring pass? Then this year you'll have a chance to get some runs in at Killington over Memorial Day weekend. The Superstar Express Quad will re-open this Friday for two more days of skiing. While you may have to walk a bit on Saturday to get to the last shred of the white stuff, there's a TON to do this weekend as well. From the Bike Park opening on Saturday, May 26th to the 22nd edition of the legendary New England stage race and golfing on the links, there's all kinds of multi-sport fun to be had.
Squaw Valley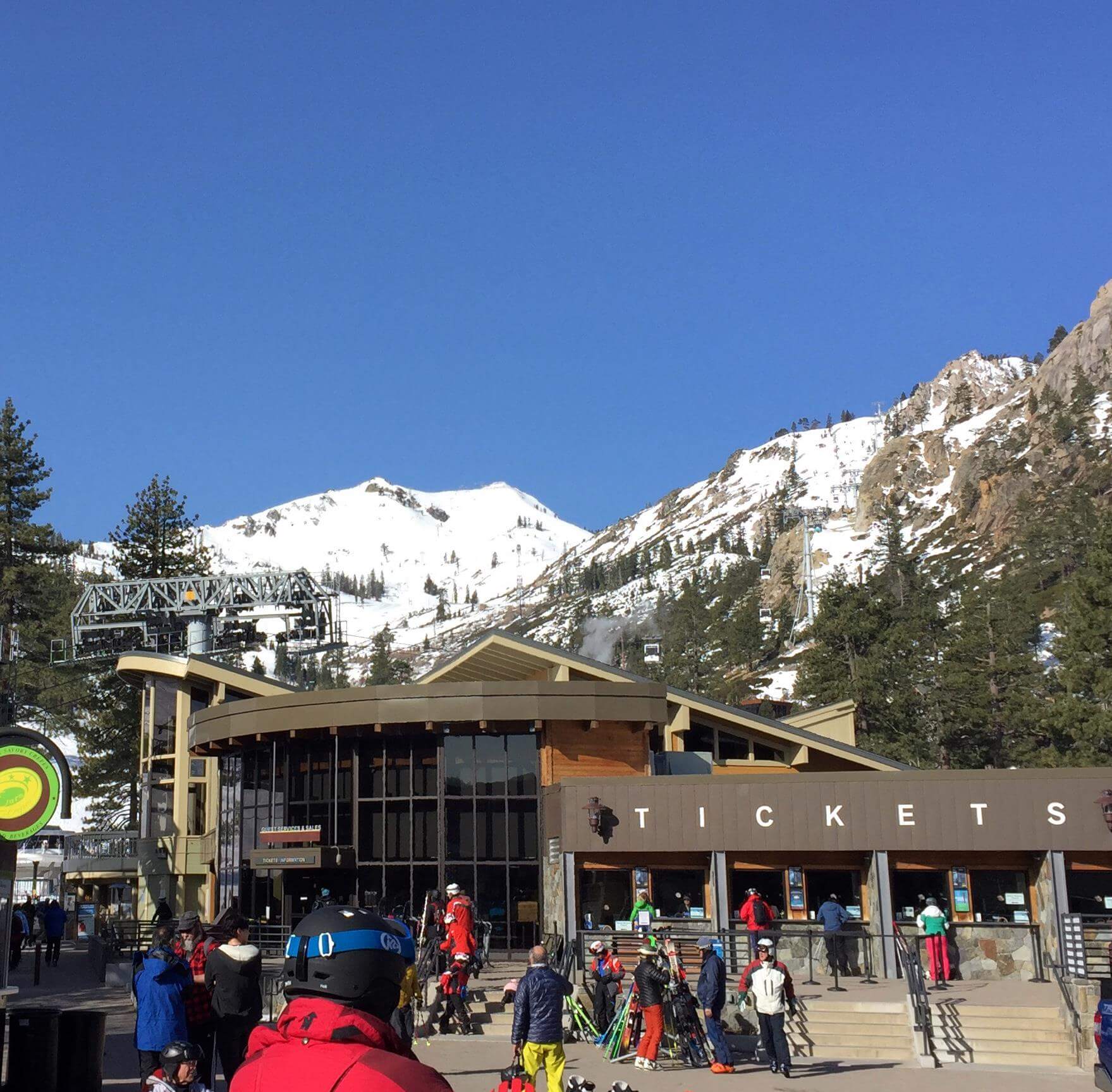 The world-famous Cushing Crossing might've happened a few weeks ago but that doesn't mean the fun is over. In fact, there's still plenty of terrain open for all-time spring shredding, hot tubbing at High Camp and of course the Made in Tahoe festival. Local artisans, businesses, culinarians, organizations and entertainers will gather in the Village to display a wide array of offerings that are made or inspired in the Lake Tahoe Basin and Truckee areas.
No moping about the house that snow season is over! Skip the "summer traffic" in the city and head up to the mountains. You'll enjoy some daytime drinking, get some shredding in and maybe even your 1st sun burn of the year! I don't know about you but that sounds like a great long weekend.