For the Pacific Northwest, the 2016-17 ski / snowboard season is one for the record books. This especially holds true at our favorite spring skiing locale: Mt Bachelor. Sure, both Mammoth Mountain and Squaw Valley are open, but with the town of Bend filled with dozens of award winning breweries AND it being only the ninth time since 1958 that Mt Bachelor is open for July 4th skiing, Mt Bachelor is the clear winner where we'd celebrate America's birthday.
Mt Bachelor open on July 4th weekend?!?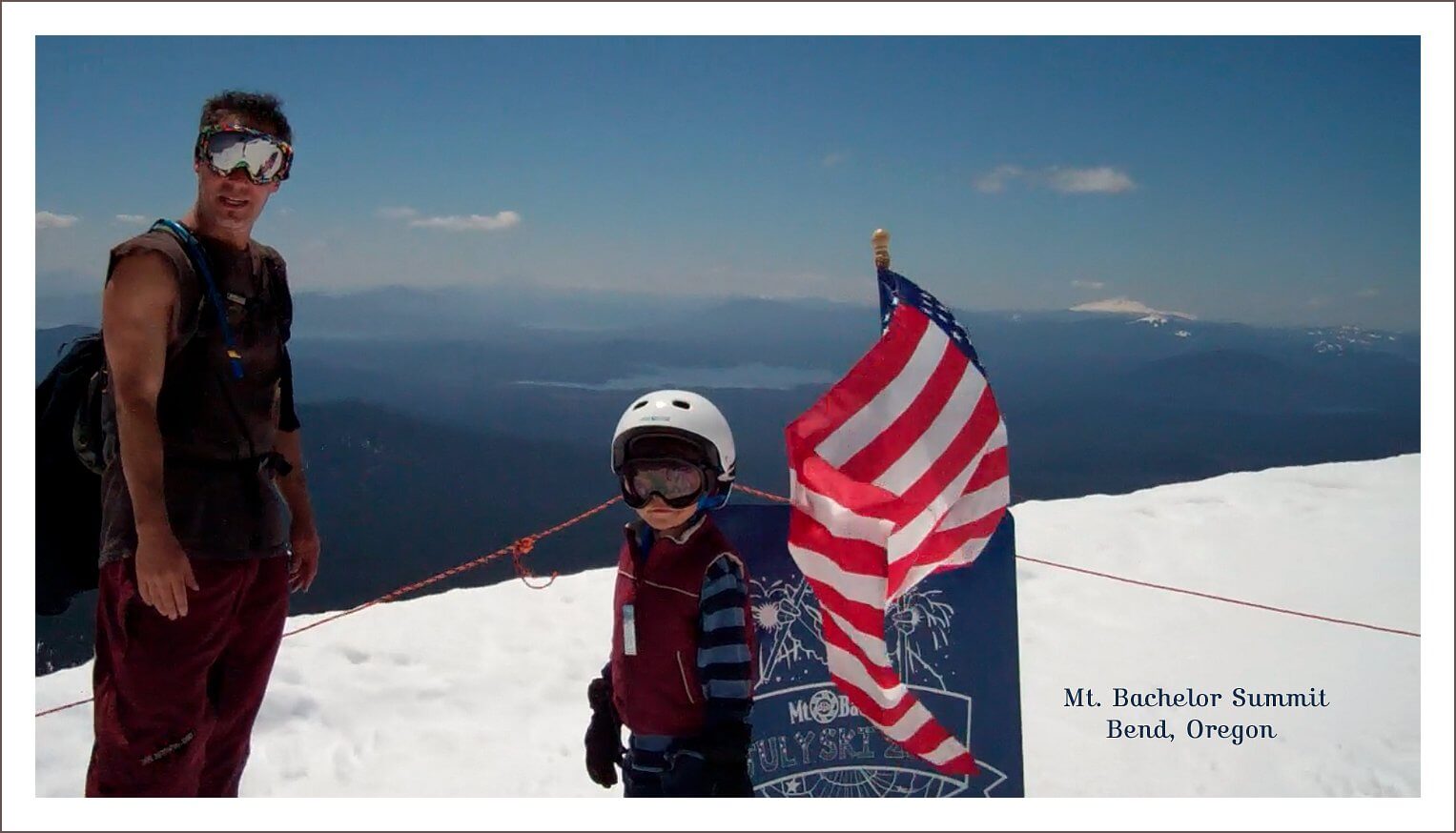 In a typical winter, Mt Bachelor receives truckloads of snow averaging 360 inches annually. During the 2016-17 season though, they received over 578 inches of the white stuff making it the THIRD snowiest season since their record keeping began back in the 70's. To top that off, these snowfall measurements are at the BASE of the resort meaning there is a lot more snow around the higher you go up the peak!
For the 1st time ever – Mountain Bike AND Ski on the same day
Mt Bachelor typically shuts down the ski season way before the snow is even close to melted. In fact, they typically move snow out of the way so that they can open the mountain bike trails. This year is the first time that you can ski in the morning and mountain bike in the afternoon. It might be the perfect summer day!
What's open?
What Mt Bachelor is calling "JulySki" will run from 7:30 a.m. to 1:30 p.m. Sunday, Monday and Tuesday. The main ski run will be Beverly Hills located just under the Summit chairlift. A narrow, lower run is being set up under the Sunrise chairlift to get skiers back to the base.
With Mt Bachelor being open on July 4th only a handful of times in its nearly 60 year history, you better go if you're anywhere near Bend, Oregon!