Winston Churchill once said, "Those that fail to learn from history are doomed to repeat it." Local Freshies® isn't about fading away into the night. We're about trying to exceed our faithful readers expectations. First, we upgraded multiple Destination Homepages to give you access to all our reviews easily. Second, instead of just doing another movie tour, we decided to up our ante and created our own film called Tahoe: The Daily Routine. If 2016 went out with a bang, get ready for 2017. We're setting our sights to make even bigger moves!
Favorite 10 posts of 2016
We're passionate about writing articles that YOU want to read and looking back, here are your favorite 10 posts of 2016:
First prize and the clear winner for 2016 was shockingly a post we did in 2015. In 2015, we spent a month on the Powder Highway and the frosting on the cake was definitely the four days we spent at Baldface Lodge. It's exciting to see that our readers felt the same way and made this the #1 post of 2016.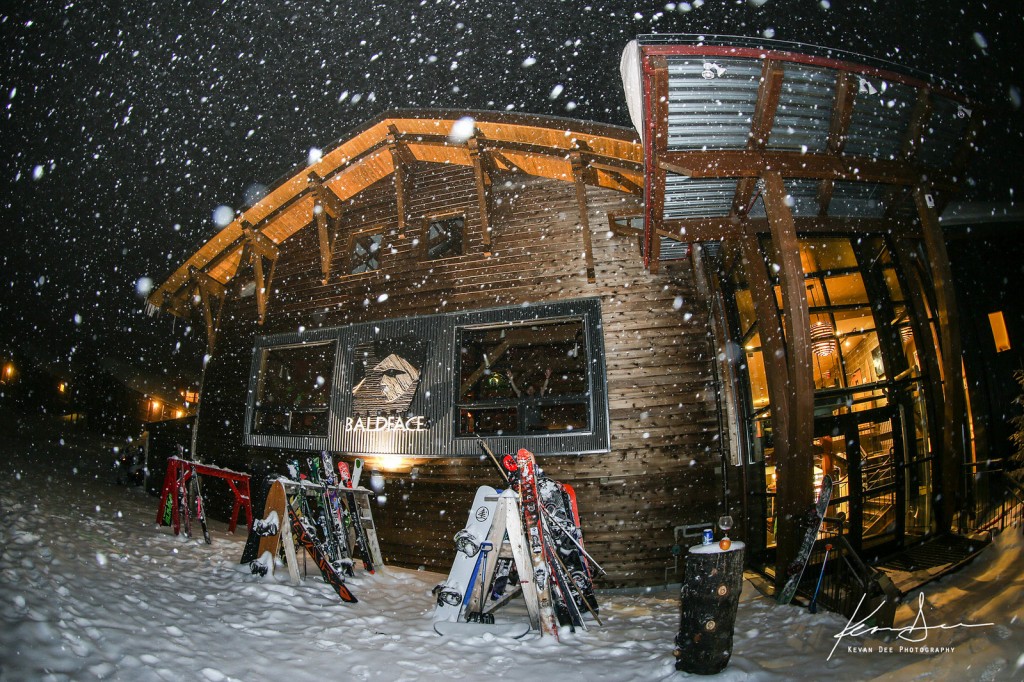 A commendable 2nd place goes to the dueling forecasts.  Every year the weather forecasters give their prediction on how the upcoming winter will be, but never let us know how their predictions scored in the end. How could they never be curious? Well, we were!  We researched to see how these two forecasting behemoths did based on region. And the winner is… Talk about fun!
Still getting a ribbon in 3rd place, hostels were a happening topic.  The first thing we hear from non-skiers and snowboarders is that the sport is expensive from the equipment to lodging. Being thrifty ourselves, our good friend "Q" did a write-up about Taos and put us onto the "Snow Motel" – a hostel located just down the road from the hallowed ski resort. This idea spurred us to research and find out what are the 5 best hostels near major ski resorts across North America and help save our readers some beaucoup money.
British Columbia got ranked!  The Powder Highway is truly an enchanting destination. Seeing the success of our Baldface post, we decided to write another article about this entire region. It's exciting to see that you feel the same way we do. From ski resorts to cat/heli-skiing and lots of backcountry terrain, there is something for anyone that likes to slide down a mountain. If that wasn't enough, the towns located here are as pure as they come. Haven't been there yet? Well, plan your trip today and get up there because who knows how long it will last.
Authenticity made the top 5… impressive! For us, it isn't just about the skiing and snowboarding but also places that are authentic and irreplaceable. A true ski town community that is different and special is a rare treat. We looked at what ski towns truly fit this bill. From East to West, there are a TON of cool spots and these are our favorites.
Sixth place is still honorable and even better when it's about the backcountry.  Going for broke and hucking off a cliff on a pair of skis or a mountain bike is awesome, but the number one goal everyone should have first and foremost is to get home safe at the end of the day. We highlight six basic tips when in the backcountry to make sure you do succeed and make it home.
Everyone like a story about crazy times and our chairlift incident fit the bill.  2016 was definitely electrifying and for Local Freshies®, the craziest experience for us personally was seeing a chairlift fall of the line right in front of us. Being evacuated from the chairlift via a rope down 30 feet to the ground was harrowing for sure and something we'll never forget.
We are proud of this 8th place award!  Based in Lake Tahoe, it's exciting to see that our revamped homepage highlighting our favorite places to eat & drink as well as unique adventures to experience is being enjoyed by everyone. For 2017, we will continue to enhance this page and add things like skiing at Kirkwood and much more.
It makes sense that kicking off the 2016-2017 season would make it into the top 10.  Every Fall, we eagerly await the chairlifts to spin and the snow to fall. After a few months off, it doesn't matter if it's a ribbon of snow or a real blizzard, we're just excited to strap in and make a few turns. This season's start was a little bit different compared to past winters. From a record heat wave in Colorado slowing their opening dates to the other extreme of Killington on the East coast getting two feet of snow on top of their snowmaking for an amazing start, it was fun to track and see how things all got started.
Just squeaking on the list… Half the fun of skiing/snowboarding is planning your next trip, particularly before you even have your first day on the mountain. Depending on the time of year, you'll want to visit certain regions that are better options focusing on great snow or even a deep snowpack. We give you the best bets based on region for snow, crowds, aprés, and terrain options.
After seeing what were the favorite 10 Local Freshies® posts of 2016, do you have one that stood out for you? Is it one of these top ranked articles or is there another post that stuck with you more? 
We're excited about another year and seeing what 2017 brings!