Teton Gravity Research and AntHill Films' movie "un®eal" begins its world tour on June 18th!
Do you feel stuck in a rut?  Are you dreaming about snowboarding, skiing or just being in the mountains? Well, TGR and Anthill Productions are here to help!  The new collaboration between these two, un®eal, will get you pumped for summer and get you hype to play in those mountains we love. This time their flick isn't about a snow sport…this one is 100% high octane mountain biking!  Filled with amazing cinematography and raw wilderness scenes, like charging downhill with wild mustangs, this film is sure to keep everyone glued to the big screen!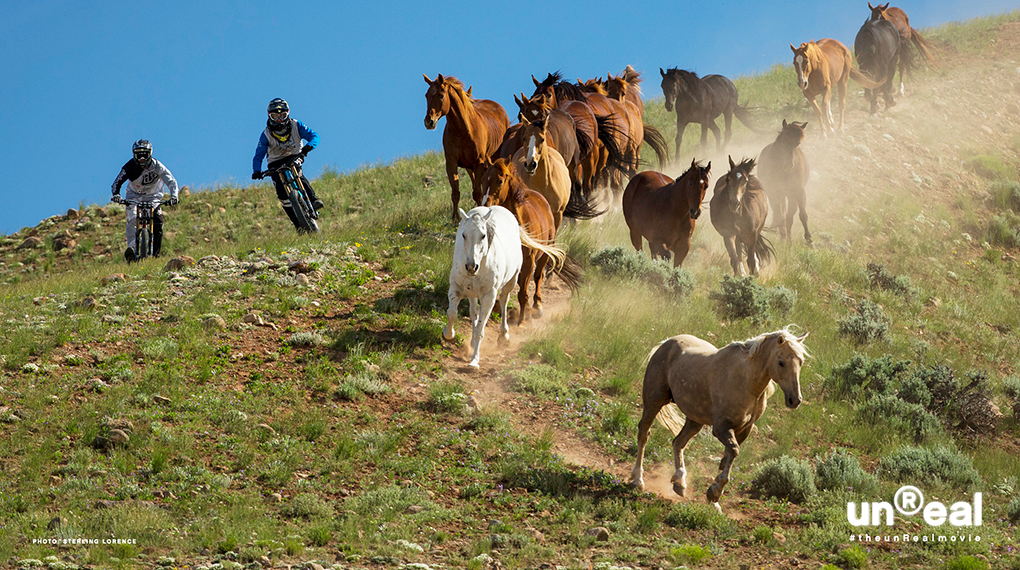 To find the tour date nearest you check out our calendar here.
When / Where?
Cost: Tickets are $15. Only $7 for ages 16 and under at the early show!
Thursday, June 18th –
Vogue Theatre

918 Granville St

Vancouver, BC V6Z 1L2, Canada
Until then, get excited by watching the teaser below:
un®eal – Movie Premier Teaser