The term "snowbirds" usually talks about those who venture south to places like Arizona and Florida for the winter. If you're reading this article, you're probably a snowbird of another feather. Like us, you venture up to the snow and mountains. After many seasons of revising and rehashing our list, we've decided to make this ski trip packing list so you can make sure you bring everything you need. For a FREE printable version of this list, scroll down to the bottom.
What To Pack For A Ski Trip
You're going to be outside in the elements. The first thing to think about is when are you going skiing? Is it mid-winter? Late spring? Mid-winter you need to ensure you have warm enough clothing. For spring skiing, you most likely can leave the heavy winter clothes at home. Check the weather before you go too. Remember, the temps in town can be as much as twenty degrees warmer so we typically use Open Snow just to get an idea of what it will be like on the slopes. Last but not least, always have layering options so you can be flexible if the weather changes for the better…or worse.
Luggage
Before we delve into what should be on your ski trip packing list, let's talk about the type of travel luggage you'll need. If you're flying and have your own equipment, there's no way around it – you'll need to check-in at least one bag.
Wheeled Ski or Snowboard Bag
For week-long trips via plane, this is the most essential piece of luggage. Look for something that has wheels and a bit of padding. We like our ski or snowboard roller bags to be large enough so that we can throw all of our snowboard clothing AND equipment into one.
Air Travel Tips
Not all airlines are the same for their rules about ski equipment. In general, airlines allow ski equipment to count as one piece of checked luggage. Be aware that most airlines charge an overweight baggage fee if it's over 50 lbs. So, weigh your bag at home and make sure it's under the 50 lb limit. Another thing to consider is that some airlines charge an oversized baggage fee if it's above the prescribed size limit. The size limit is normally 62 to 80 linear inches (height + width + depth).
Duffel bag
You're going to be in the mountains. Hopefully, there's also going to be A LOT of snow. Sure, you can bring your normal hard case travel roller bag, but it might cause headaches in the rough and tumble mountains. For a skiing or snowboarding trip, a rolling duffel bag is the most versatile and better option. They'll protect your stuff from scuffs and allow you to travel easily on uneven surfaces.
If you want to use it as a carry-on, check that the dimensions are under 9in x 14in x 24in. A good example of this is the Patagonia 40L Black Wheeled Duffel or for a few $$$ cheaper the North Face's Base Camp. Otherwise, you can always go bigger. For our road trips, we normally go with a 100L.
Packing Tips
The first thing we suggest you do is lay out everything you're thinking of taking on your trip based on the ski trip packing list. Now, do you need ALL of of it? Are there any items that you can use for multiple things like apres AND skiing?
Organize, Organize, Organize
Next, we try to add another layer of organization. Winter clothing as a whole can be a bit bulky, so to save space, we usually put our outerwear into space-saving packing vacuum bags. For all other items, we use Eagle Creek Pack-It Cubes to keep our stuff easily organized. The cool thing is when you get to your final destination, you can unpack quickly and still know where everything is.
Ski Clothing
What you wear is just as critical as what boards are connected to your feet. If you don't have a jacket that's waterproof or a base layer that's moisture wicking, you'll have a lousy time on the slopes. Another thing to think about is ALL the clothing we list below pertain to BOTH the top AND bottom. Jaime, the other half of Local Freshies®, ALWAYS has trouble keeping her legs warm so makes sure that she has extra fleece pants for powder days. If you want to learn more about things like how to determine waterproof rating or you're in the market for any new clothing, head over to our in-depth ski clothing guide:
Base Layers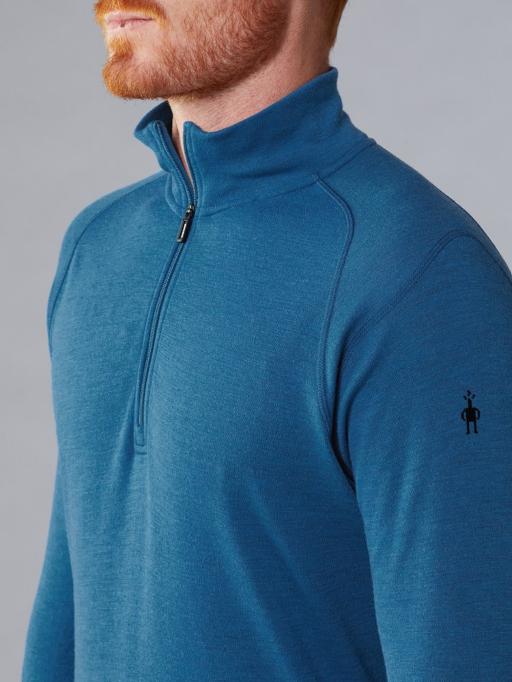 The first layer that touches your skin needs to be moisture wicking. Even if you don't realize it, your body sweats even on the coldest days. Its job is to push that away from your skin so that you can stay warm and comfy.
Ski Socks
Spend a few dollars and get ski or snowboard-specific socks. They won't bunch, and they'll keep you warmer than any thermal sock would.
Undergarments
Sure, you can go commando under the base layer but why not give your unmentionables some additional support.
Base Layer
Think of the base layer as your second skin. It helps keep your body temperature regulated by moving moisture away from your skin.
Balaclava / Neck Gaiter
A balaclava or neck gaiter could technically be outerwear OR a base layer. It will make sure your neck and face stay warm even in the stormiest weather.
Skull Cap
If a balaclava isn't your thing or you like more options, the skull cap keeps that head of yours warm when wearing a helmet especially if the wind is howling.
Mid-Layer
The second "defense" against the cold is the mid-layer. They come in every style imaginable. When we travel to colder mountain ranges, we usually pack two different styles and have the ability to use it as our hang-out clothing too.
Hoodies / Shirts
Not a cotton hoodie, but one that's highly breathable, efficient at wicking, and of course keeps you toasty like the Northface Canyonlands Hoodie or the Arc'Teryx Kyanite Hoodie.
Fleece jacket
Fleece jackets are the classic ski gear. Now normally made of polyester synthetic wool, you'll be just as warm as those sheep on the hillside.
Puffy Jacket
We're not talking the big exterior ones, but rather a quilted down jacket that you can fit easily underneath your shell.
Outerwear
This is the part of your outfit that protects you against the elements such as wind, rain, and snow. That means it needs to be waterproof AND windproof. If you're going to a colder mountain range such as Big Sky or even Crested Butte, it's not a bad idea either to bring a warmer coat. This includes:
Shell Ski Jacket
The shell ski jacket should be windproof and waterproof but at the same time thin enough that if you're skiing in the spring you don't overheat. Head to our ski clothing guide to learn more on how to determine waterproof rating and other key things when looking for new ski gear. For backcountry skiers and splitboarders, we delve deep into the best on the market and why in our Backcountry Ski Jackets Are Like Fries, You Can't Have Just One.
Winter Coat
When we say "winter coat" we're talking about an insulated ski jacket. This should be plan B for those days that the thermostat hovers around ten degrees or is brutally cold.
Snowboard / Ski Pants
You gotta keep those legs protected too. Be sure to pick pants that have side vents so you can regulate the temperature if it suddenly gets warm on the slopes.
Gloves and/or Mittens
If you're a person that naturally gets cold, go with mittens. Each digit will help the other one stay warm. Gordini has a HUGE selection from budget friendly to ones with all the bells & whistles.
Gear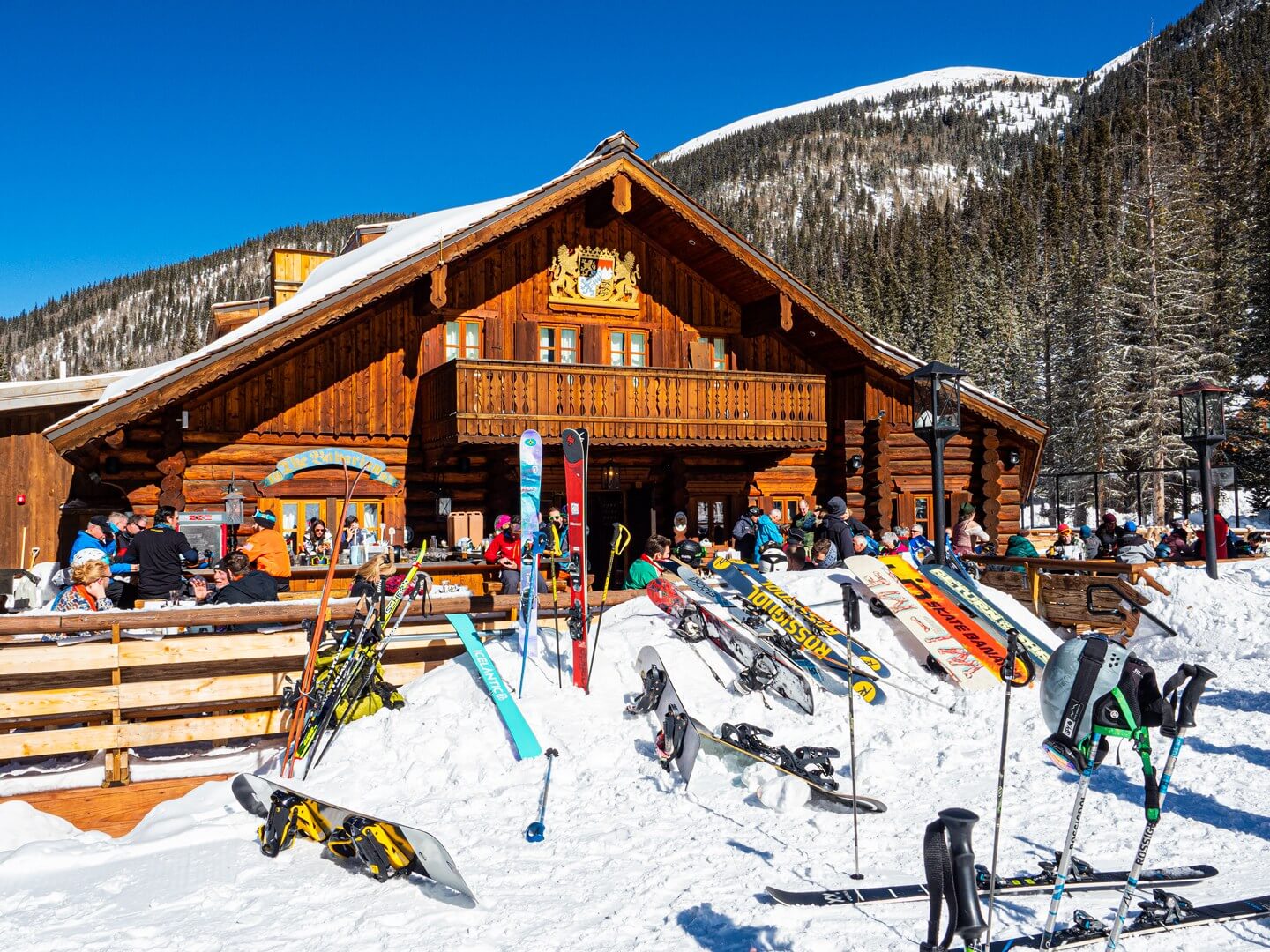 You've now got all your ski clothing set. But don't forget the gear you'll need to shred that pow-pow!
Rent Or Bring Your Own Skis Or Snowboard?
The choice of renting or bringing your own gear comes down to a few things. Most likely, you'll have to pay at least $25 each way if you're flying. There's a small chance that they'll get lost or beaten up in travel. Once there, you have to schlep the gear around until you either get your car rental or shuttle.
On the other side of the spectrum, if you've got your stuff dialed just the way you like it, then it isn't even a decision. Either way, we suggest at a minimum to buy your own ski or snowboard boots and bring them. For guidance on how to find the best boots, what to look for in goggles, and much more, head over to our comprehensive ski & snowboard gear guide:
Skis/Snowboard
Are your skis or snowboard waxed? Are you using the right wax for the forecasted conditions? If it's going to be COLD, you need to use a harder wax. For warmer spring conditions, it's all about the soft wax. To learn more about how to tune your skis or snowboard for spring snow, head over to our article how to combat sticky snow.
Snowboard / Ski Boots
For snowboard boots, be sure the laces aren't worn. For ski boots, do the buckles and clips work? Are the toe and heel lips still in good condition? There's nothing worse if you're stepping into the binding and it doesn't work.
Ski Poles
Do a once over to see if there's any noticeable cracks or broken clamps.
Helmet
You gotta keep that noggin' safe right?
Ski Goggles
There's nothing worse than cold, watery eyes on the slopes. Looking for a new pair of googles? Head over to our article: Get Your "Eye" On The Best Ski / Snowboard Goggles Out There. We highlight what's good for each brand, how to pick the google for you, and even give you a lil bit of history. One of our favorites is the Dragon X2 Goggles.
Multi-Tool
This is for those what-if scenarios when you're in the furthest reaches of the resort and your gear suddenly loosens up. You'll be happy you brought a multi-tool.
Rub-On Wax
Sometimes those sticks just don't want to slide. A little rub-on wax will do wonders in a pinch.
Apres Clothing After You're Done Riding
No matter how much you love skiing or snowboarding, there's going to be time that you spend off the hill. Here's what we normally bring from a clothing perspective outside of our ski trip packing list that isn't ski related:
Swimsuit

There will be a jacuzzi somewhere near you to help those achy muscles, and if you're lucky, the mountain you're skiing at is by some world class hot springs.
Flipflops
Have to get to the soothing Hot Springs or sauna water somehow, right? Cop some flip flops.
Shoes / Snow Boots
It's not a bad idea to have a pair of shoes that have a grippy bottom designed for snow.
T-Shirts
We usually pack t-shirts of other ski resorts we've visited. It's a great ice breaker when you're at the bar for a bit of après.
Jeans / Pants
If you're staying for a week, only bring a pair or two. Most likely you'll be spending most of your time lounging in the cabin.
Sleeping Clothes
Gotta get your ZZZZzzzz's.
Slippers
Don't bring your huge home slippers. Rather, pack a pair that are lightweight and collapse like a pair of Camp Booties.
Undergarments
As the old saying our grandmothers used to yell at us as we play outside, "Always wear clean underwear… you never know if you're going to be in an accident."
Socks
You can bring a pair or two of cotton socks, but we normally skip it and bring a few extra pair of thermal socks.
Beanie
Have you heard of helmet hair? That beanie is a great option when that hair just doesn't want to cooperate.
Hoodies / Sweatshirts
If you have enough fleece and puffy jackets, you may want to consider not bringing extras.
Gloves
Fingers crossed that you're going to be pounded with fresh snow. Unless you're staying in a ski-in / ski-out lodge, there's a good chance you'll need to clean off the car. We usually have a pair of thin gloves for those moments.
Accessories
This is all the items on your ski trip packing list that are outside of clothing, gear, or toiletries that are still essential.
Phone + Phone Plug
After we had a buddy drop his phone in three feet of powder and it took almost two hours to find it, we got smart. We now carry our phone in a waterproof phone case.
GoPro / Camera + Accessories
If you got to ride waist deep powder and there's no proof, did it really happen?
Foam Roller
This helps roll out the knots from a day well skied.
Hand / Toe Warmers
For those days you just can't bare to go inside.
Sunglasses
Most western ski resorts have A LOT of sunny days, so you don't want to be squinting from the glare of the snow.
Headphones
It's great for airplanes, but it's also very respectful to your traveling companions if you're an insomniac and want to catch up on your Netflix series.
Tablet / Computer + Plug
Not really necessary on all trips, but if you do bring a GoPro or a camera, you'll need to download to somewhere after the day is done.
Books
On ski trips, there's nothing better than to curl up in front of a fire and read that book you've been wanting to dive into.
Re-usable water bottle
Most likely, the water out of the tap is going to be cleaner than what you get at home. There's a reason why booze and beer tastes better in the mountains… because of the water. Of course there are exceptions, but we haven't visited a town that we didn't like the water… or the beer.
Backpack
Keep it simple, light, and something that's designed to carry a water reservoir. We strap up with something like a Mammut Spindrift 26L or Osprey Kamber 22L Snowpack. It isn't bulky, and you don't even notice that you're riding with it.
First Aid & Hygiene
You don't want to over pack, but when planning a ski trip packing list, be sure to not cut these out. Instead, bring a smaller version of them.
Medication & Prescriptions
Don't forget to bring things like aspirin or other anti-inflammatory pain relievers.
Sunblock
You're going to be outside. Most likely it's going to be at a high elevation. Even during the mid-winter months, that sun can burn you quickly.
Scissors, Tweezers, Nail Clippers, Razor
We try to keep it simple. Just what we normally use on a daily basis.
Hygiene Products
Don't bring massive bottles. Instead purchase the travel size. They'll take up less space and make it easier to pack. If you're particularly frugal or don't like more plastic bottles, you can always buy travel bottles and fill them up from your own stash.
Shampoo / Conditioner
Toothbrush / Toothpaste
Bar of Soap
Deodorant
Lotions
Contacts / Glasses
Don't forget the contact solution!
Hair Brush / Comb
Whatever you need to keep that hair in order.
Lip Balm
Out of the list of toiletries, we wanted to particularly highlight lip balm. This is essential to make sure your lips don't get chapped AND make sure that it has SPF in it.
Printable Packing List
For a ski vacation, you need a lot of gear. From beanies to flip flops and even a fleece jacket, you have to keep all this organized. To make sure you don't forget those essentials, be sure to download our ski trip packing list: