Skiing Facts, Snowboarding Inspiration, History, & Lore!
We all need an outlet. A place or activity that we can get away from our daily stresses, frustrations, and even obsess about. If you've made it here, you're just as passionate about skiing & snowboarding as we are. Not just the act of it, but EVERYTHING about the sport. Watching it. Reading about it. Learning fun skiing facts, delving into its history, and even getting inspired. Below, you'll find all that and more. And if we're missing something that inquiring minds want to know, be sure to comment, and if we can, we'll try to answer it in a future post.
Inspirational Quotes
Time spent on the slopes just naturally makes you become a poet. As my father used to say, "While other sports are a competition, skiing is pure joy." If you're feeling a bit too serious or negative, these inspirational quotes from some legends will make you smile, laugh, and most of all realize it's supposed to be fun!
Glen Plake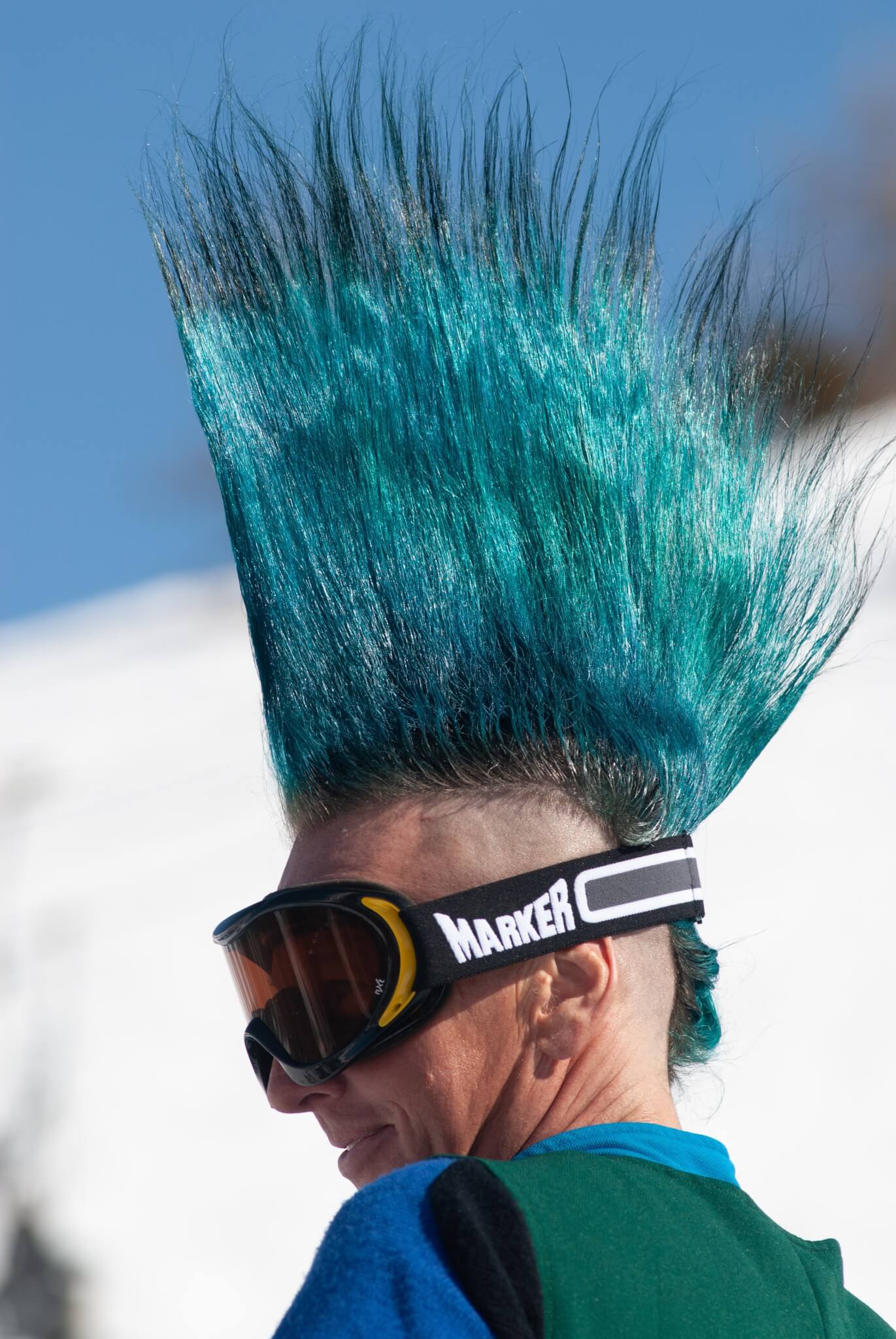 If there's one man that you can call out as the bad boy ambassador of skiing, it's Glen Plake. He tells it the way he sees it. And to this day, he's still passionate about it. To get a quick look of how he became the pied piper of skiing and read some of his best quotes:
Shaun Palmer
On the flip-side, snowboarding's hard-edged voice is none other than the "Palm-Daddy." Hyper competitive and yet at the same time could care less what people think. He's done everything HIS way like showing up to the Mt. Baker Banked Slalom wearing a Santa Claus hat with a ten-foot tail and a ball on the end with baggy clothes… AND winning it. Get a taste of his swagger and story of his life here:
Resolution Ideas
After the last bit of snow has melted, there's a bit of sadness in all of us. It's then we realize that maybe we didn't ski enough or visit that mountain we wanted to ride. Fortunately, right smack dab in the center of ski season is the New Year. A chance to set goals AND accomplish them. From simple ones to extravagant, here's 5 ski goals that should be on everyone's checklist for this year.
Best Films Of All Time
The sun has set. Lifts have stopped turning for the day. What is a skier or snowboarder supposed to do? Throw on that DVD, Laser-Disc, or streaming film on the flat screen. Sure, you can put on that snow porn flick, but if you're looking for something with a bit more substance, here's a list of our favorite ski documentaries:
Is there a ski area you'd like us to research? Let us know!
Top 10 Posts
If you've wondered what our readers were checking out in past years, you'll love our top 10 posts from 2017, 2018, and 2019. From ski areas doubling in size to learning about Via Ferrata hot spots it really shows how well read and awesome you all are.