Being a polarizing figure can have an effect on people either in a good way or bad. Personally, there's nothing more refreshing than someone that speaks from their heart even if you don't necessarily agree with everything they say. Even though I'm a snowboarder, I respect and admire Glen Plake. He's a man that stands by what he says and lives the way he wants. While the rest of us chase paper… he chases the white, fluffy, cold stuff. Talk about a great life! Here's some of the best Glen Plake quotes we've read in countless magazines & interviews over the years.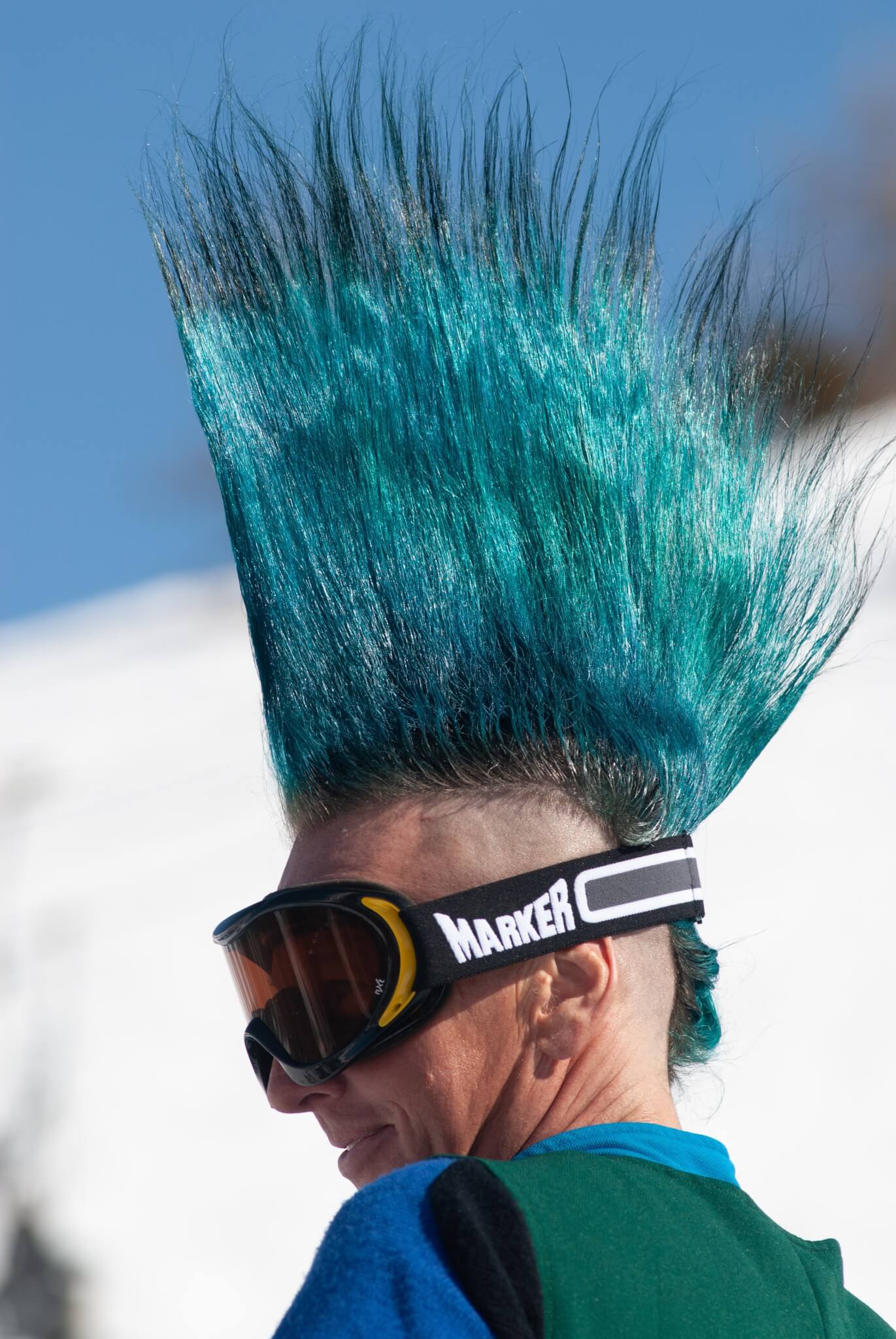 8 Of The Best Glen Plake Quotes
While many just want to ski or snowboard, you better have the ability to market yourself too. Glen Plake is THE example of that in skiing. A massive mohawk and being outspoken has given this South Tahoe native the ability to market himself like no other. Here are a few of our favorite quotes from the O.G. of free skiing:
Skiing is the best way in the world to waste time.
You have to be involved to evolve.
Skiing is the conquest of the useless.
If I could change skiing, I would make it exactly the way it was before snowboarding.
I went skiing…the rest of the world is just chaos.
There must be something about the water or air in South Lake Tahoe to produce not one but two of the most iconic AND vocal figures in skiing AND snowboarding. While Glen Plake is skiing's bad-boy ambassador, Shaun Palmer is snowboarding's other half. They are like the yin and yang of winter. Stay tuned as we release the best quotes from Shaun Palmer in the coming weeks.