Hours
Sunday — Saturday : 6 am — 2 pm
Address
209 N 3rd St
McCall, ID 83638
Website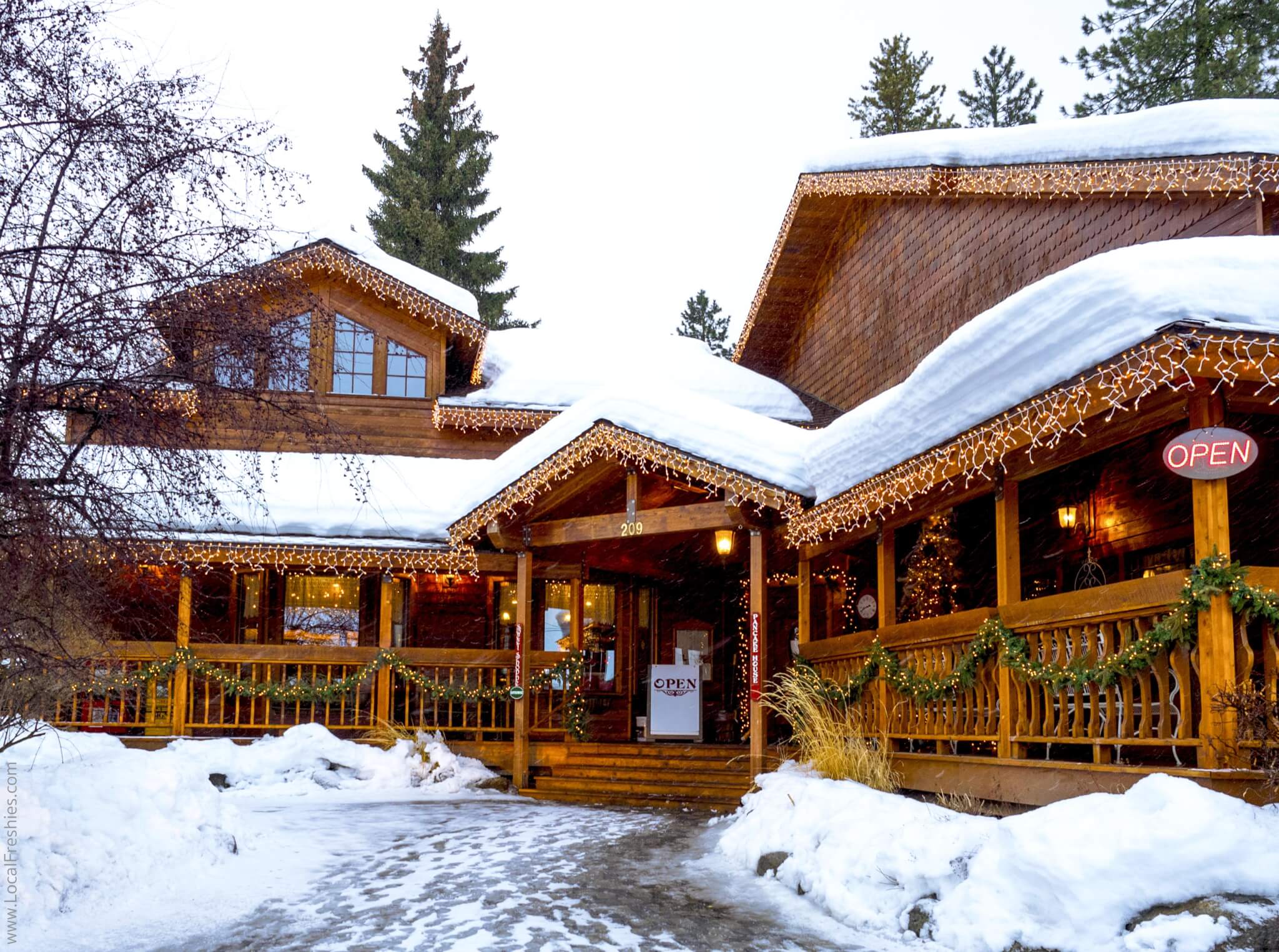 I know what you're thinking, "Hey Local Freshies®, isn't this a chain?" Nope, it's a local joint in McCall. With a parking spot right in front, the first thing you'll notice is how huge the building looks. Swinging open the log cabin style door, you look up to the exposed beams giving a sense of openness and grandeur. With a welcoming "Good Morning", you sit in a booth and place your order.
Cinnamon Roll fit for Andre the Giant
As quickly as you ordered, the tasty items arrive. Placing the cinnamon roll in front of you, your jaws drop. This cinnamon roll is so large, you could survive a week in the wilderness on it. The breakfast dessert is warm, gooey, and fluffy. If you have a sweet tooth then you'll LOVE it! If you're about venturing a little further into the unknown, the sourdough pancakes are the right choice. You read that right. Sourdough pancakes not sourdough bread. First, they are sour like sourdough bread but then the softest, gooiest pancakes ever. Smothered in syrup, the sweet and sour combination is intense and amazing at the same time. Definitely not for everyone but a must try if you like one-of-a-kind food experiences. After your sweet start to the day, it's time to head out so we wrap up the cinnamon roll and get moving.