A recent fresh dusting of snow means many will be out chasing the goods today. Some will be racing to catch first chair, others will break out the snowshoes or cross-country skis and then there's those that will be climbing to the top under their own power. This group will be heading out in the backcountry to find their own stash of untouched powder. As I sit in my office looking out the window daydreaming, all these options seem far superior. Don't worry; this post isn't to bore you with my sob story. Instead I figured it would be cool to explain the different terms for what is backcountry skiing. From slackcountry to sidecountry we give you the scoop what each of these terms mean. If you're like me, your days of school are long behind you and that's a good thing. So, I promise…this vocab lesson will be quick and painless!
What is it?
Backcountry skiing, also known in Europe as off-piste, is skiing or snowboarding in unmarked and unpatrolled areas outside a ski resort. Most snow enthusiasts are becoming more familiar with it since popularity continues to grow. Major differences include ungroomed terrain, terrain accessibility and safety. When outside the boundaries many think it's just known as backcountry. While this is true and can be used generically, there are specific terms used to describe the different types. These terms were created to identify how the terrain is accessed and how close it is to services. So check out the lingo below and next time a backcountry discussion comes up, you will know what's going on and sound like a pro.
Sidecountry
This refers to all land immediately outside a ski resort. Usually, terrain is accessed via lift and then a skin or a boot pack to the desired location. For years resorts discouraged and didn't allow patrons to exit the boundaries of the resort and often penalized users for doing so. This was the case for many years until users began to legally challenge resorts for doing this. They argued that the ski resorts were denying these citizens access to federal land surrounding the resort. As a solution most resorts have installed "access gates," which allow egress to the sidecountry. Although technically outside the boundaries the resort doesn't have to provide rescue services they normally will in the case of an emergency. These gates record each person that passes through them. This allows the resort to count and track all that exit the resorts boundaries through the access gates.
Slackcountry
Similar to sidecountry, slackcountry is when a user accesses the terrain via the resorts ski lift and exits through a gate. The difference is this form of out of bounds skiing or riding doesn't require skinning or bootpacking. Also, once the descent is complete users are granted legal access back into resort boundaries.
Frontcountry
Normally, riding frontcountry means beginning and ending at an established roadway. Most of the time this takes place away from ski resorts and is used to access canyons and mountain passes. This method always includes a bootpack or skinning to the desired location. Often participants grab a ride to the top, skin to the drop, descend and then traverse back to the parking area.
Backcountry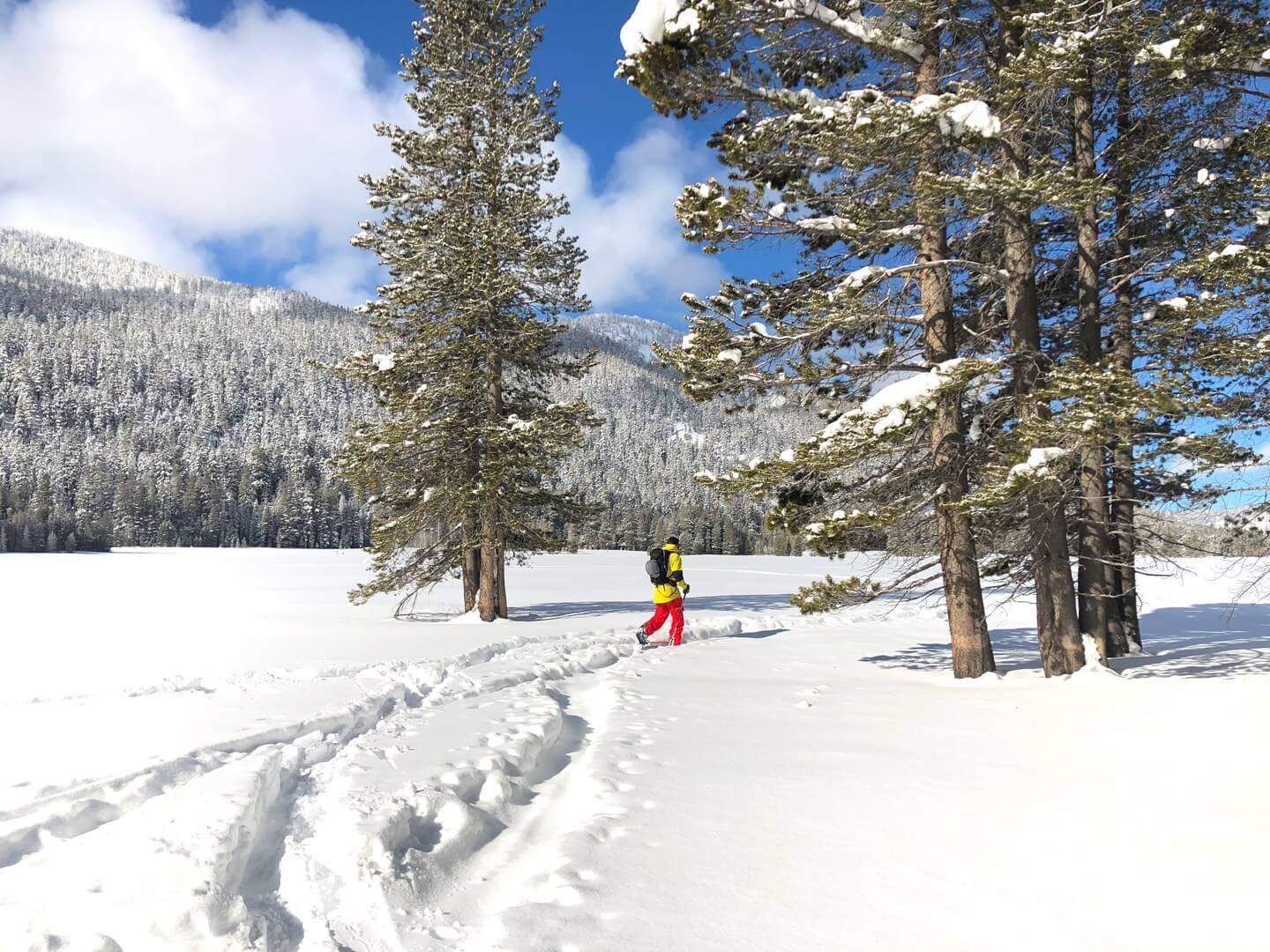 The biggest difference in this type is a real backcountry experience has no ski patrol, no avalanche control, always means accessing terrain under your own power and requires knowledge of the area being accessed. The true draw of backcountry is the adventure. Although this form of skiing and riding is the most exerting, the payoff is clear. Accessing untouched, uncrowded, wild terrain provides an experience unlike any other. There is always untracked powder in the backcountry!
So, whether you plan on giving the backcountry a shot or just like to be in the know, the terminology above will give you a good understanding of the different types of human powered skiing or riding. As always if you plan on participating, safety first! If you want to learn more about how to start backcountry skiing, gear reviews, stories about our adventures in the wilderness, and more head over to our homepage for All Things Splitboarding & Backcountry Skiing.