The summer sun beating down, the scent of pine in the air, the adrenaline pumps as you hurl down the mountainside on a bike. It seems as if you'll launch right into Lake Tahoe below. Is your heart pounding? Do you want to do it again? Go ahead! Load the bike onto a chairlift and whisk yourself back up to the top of the mountain. In fact, you can do it over and over until the sun sets. Is this a dream? If approved, then the Epic Discovery Heavenly project will make it a reality.

Summer Expansion Plans
Maybe not…Welcome to the Heavenly Epic Discovery Project. It's an exciting proposal that will expand Heavenly Mountain Resorts summer activities ten fold. The list of new activities is nothing to sneeze at either. Here's just a few of the fun outings that are on the docket:
Mountain bike park
Ziplining
Skycycle canopy tours
A ropes course
Water activities
Hiking trails
Mountain excursion tours
Nature interpretation
A Dream? Or Reality?
Sounds great right? Not so fast. Heavenly Mountain Resort is operated on National Forest Land. That means for changes like this to the land approval is needed. This ensures that the additions required are made with minimal impact to the environment. The resort submitted plans to U.S. Forest Service, Lake Tahoe Basin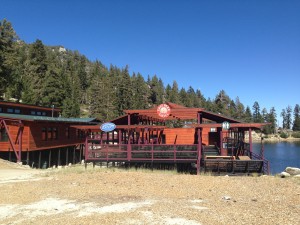 Management Unit, Tahoe Regional Planning Agency, and Lahontan Regional Water Quality Control Board to help prepare the report, which will identify this impact. These reports are now ready for the public to view. Have a look online at TRPA, USFS and Lahontan, in person or by attending a series of local meetings.
Public meetings will be held at the TRPA Board Room located at 128 Market Street in Stateline on September 10 and September 24 at 9:30 a.m. or at the Lahontan board meeting on October 8 at 4 p.m. at 971 Silver Dollar Avenue in South Lake Tahoe.
Comments submitted at these public hearings or in writing to any of the responsible agencies will be distributed to each agency and considered in the environmental review process. Comments need not be repeated to each agency. TRPA has been identified as the primary point of contact to address questions and collect comments.
For additional assistance to develop your comments, come out to the Forest Service open house. It will take place Thursday, September 18, 2014, at the Forest Supervisor's Office, 35 College Drive, South Lake Tahoe, California, from 6 p.m. until 8 p.m. Again, is not a public hearing, but rather an opportunity for those interested to learn more about the project to assist them in developing their comments.
If you want to read more about Heavenly's Epic Discovery Project, check it out here.