Hot Dawgz and Hand Rails 2019 – Big Bear
September 28 @ 9:00 am - 6:15 pm
$25
As snowboard and ski movie premiere season begins to heat up its about that time for a rail contest the likes that only So-Cal could put out. With a 140 tons of snow, blue-bird skies, and the creative geniuses that build terrain features at Bear Mountain the party is set to be HUGE again this year. All the top jibbers from around the globe will be there to strut their stuff. The event will have live music with DJ's bumpin' the tunes, spectators will have full access to Bear's beach bar and there will be a massive display of sponsors in the village.
Hot Dawgz & Hand Rails 2019 – Event Details
Experience Music Above It All
It's not a party without music, so HDHR is bringing some of your favorite bands to Bear Mountain for a day of live performances in the mountains to get you pumped for winter.
Parental advisory: Some artist performances/lyrics may contain explicit content.
Contest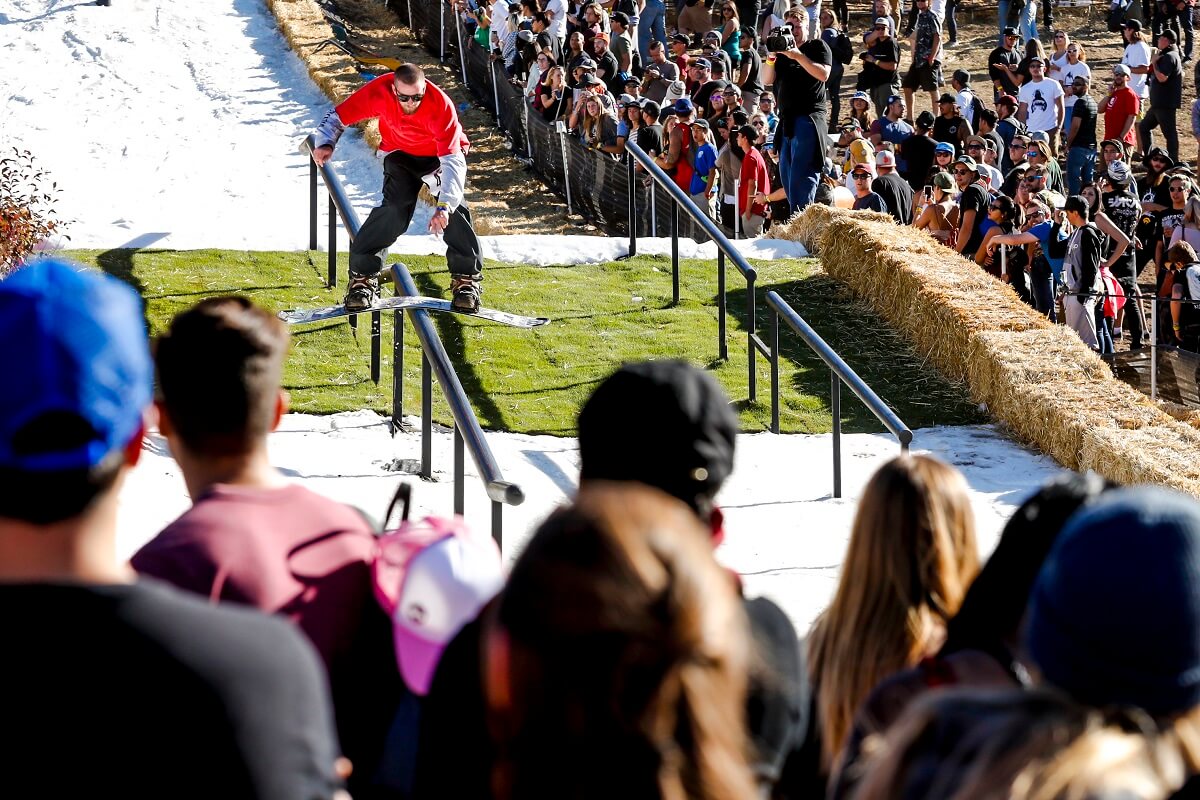 Come watch some of the world's top snowboarders compete on a #BearBuilt rail jam course with $20,000 in prize money up for grabs.
Related Events