One word can describe Revelstoke… Pure. There are very few places left in the world that still have the spirit of adventure, the attitude of fun, and the ease of access all in one location. Revelstoke is one of these places. Once here, you are transported to a land that is far from crowds but at the same time everything as a skier or snowboarder would want at your fingertips. From access to backcountry out your doorstep, to a ski resort with the largest vertical in North America, and finally for those with a bit of extra cash heli-skiing with a few different operations. What more could you want?!?
It Seems Far… But That's Untrue!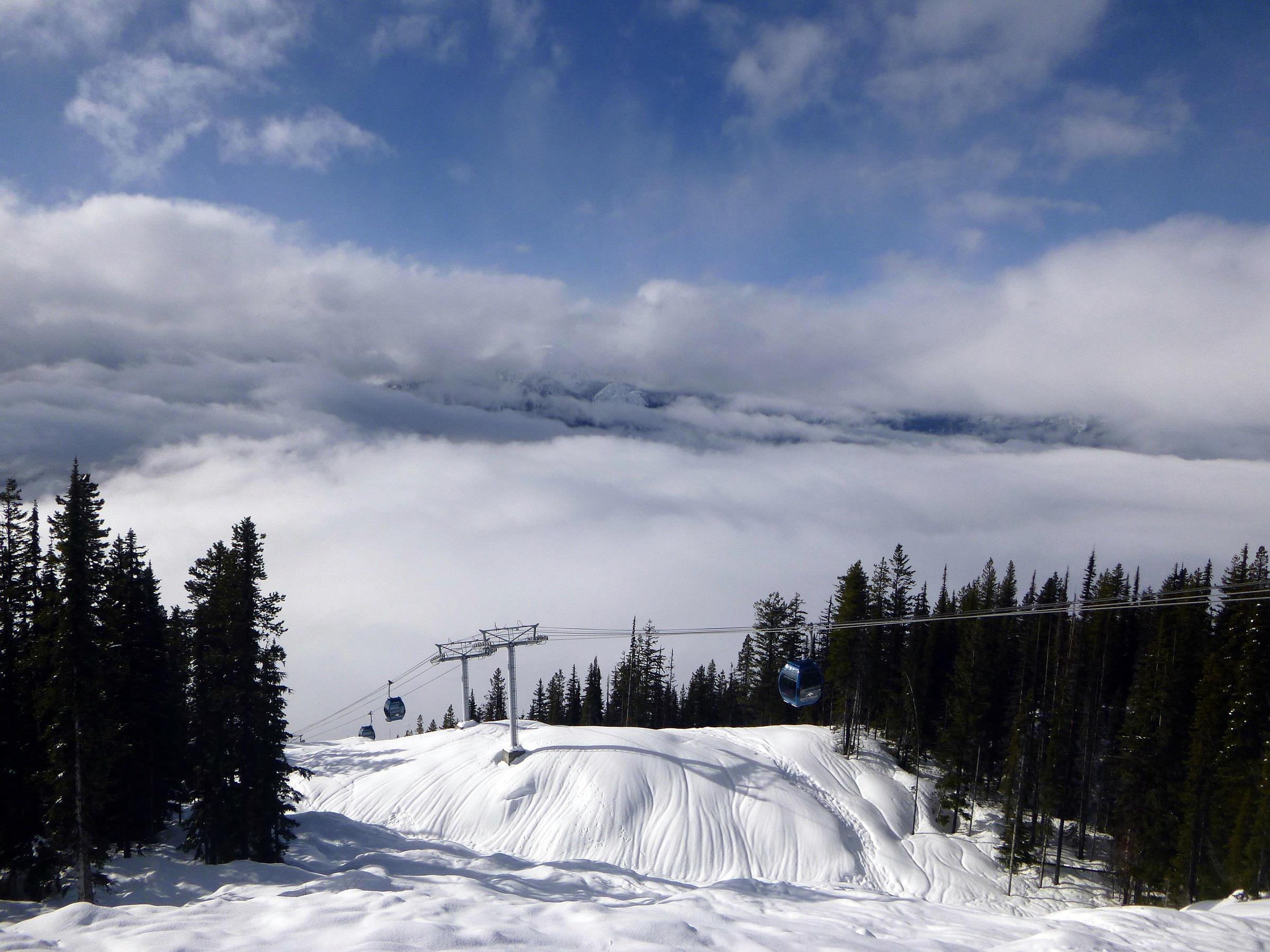 The first comment that is always raised is that it seems far because it's on the Powder Highway but getting there isn't really as difficult as it seems. With direct flights flying into the city of Kelowna you can be in the town of Revelstoke in just under two hours. That's closer to an airport than Vail, Steamboat Springs, or even Big Sky, Montana.
Revelstoke Mountain Resort Is A Honkin' Big Mountain
Similar to Whistler sometimes on a occasion can be dreary in town with clouds and drizzly rain. Luckily, with a vertical rise of over 5,600 feet there's always somewhere on the mountain that the snow is in good shape. And once you do step out of a gondola cabin you're pretty much guaranteed to be transported into a winter wonderland. If the big vertical wasn't enough the scenery surrounding Revelstoke Mountain Resort is just as wondrous as the terrain it accesses.
Massive Trees That Make You Feel Like Jack And The Beanstalk
Even coming from Tahoe the trees here are so tall to the point that they'll make you feel like Jack from Jack and the Beanstalk. Be sure to take a moment to stop and gaze at the beauty. The hulking trees will loom over you like goliaths and seem to sway back and forth even though there isn't even a wisp of wind. This place is heaven and if you're lucky to be there to enjoy it you'll see why we think so.