When you thought skiing & snowboarding was over… Aspen Mountain decides to re-open for one last hurrah! As Michael Corleone said in the Godfather: Part III, "Just when I thought I was out, they pull me back in!" So, if you're anywhere near Colorado, dust off those planks, throw on some spring wax, and enjoy Aspen Mountain re-opening for June Skiing!
Why Is Aspen Mountain Re-Opening For June Skiing?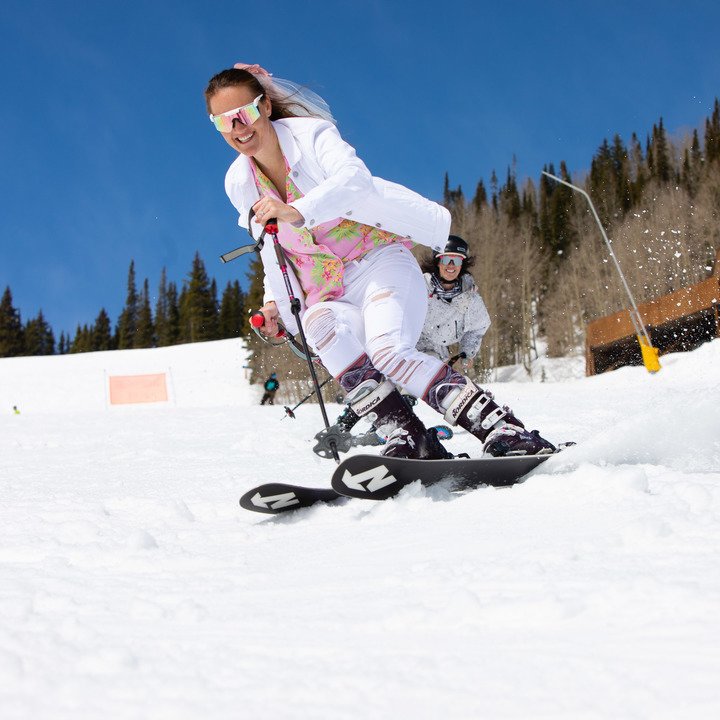 Memorial Day skiing was supposed to be the "bonus" weekend, but with old man winter predicted to deposit another 5-10 inches this Tuesday and over a 66-inch snowpack at the top of Ajax Mountain (which is bigger than the 60 inch base on closing day April 21st), there's no better time to turn the lifts for one last hurrah! Of course, it helped that Memorial Day had a bunch of people show up to enjoy the snow one more time as well.
What To Expect At Aspen Mountain
Just like Memorial Day weekend, the resort is going to run the Ajax Express lift from 9 am to 2 pm on June 1st & 2nd. This lift will provide access to roughly 130 acres of skiing. One thing to note: There will be no top-to-bottom skiing, so everyone is asked to download on the Silver Queen Gondola once you're done schussing for the day.
How Much?
For skiing & riding, anyone who had a Premier Pass last season can ski free. Any child 3 & under gets a free ticket. Kids 6 and under who were passholders last season also ski free. All other passholders from the 2018-19 season can get access for $27. And for those without a season pass, expect to drop 54 bucks.
We've enjoyed all the powdery goodness in our neck of the woods and hope our Colorado friends do the same! And don't forget Mammoth Mountain is planning to stay open until August!