Sugarloaf Banked Slalom 2023
March 25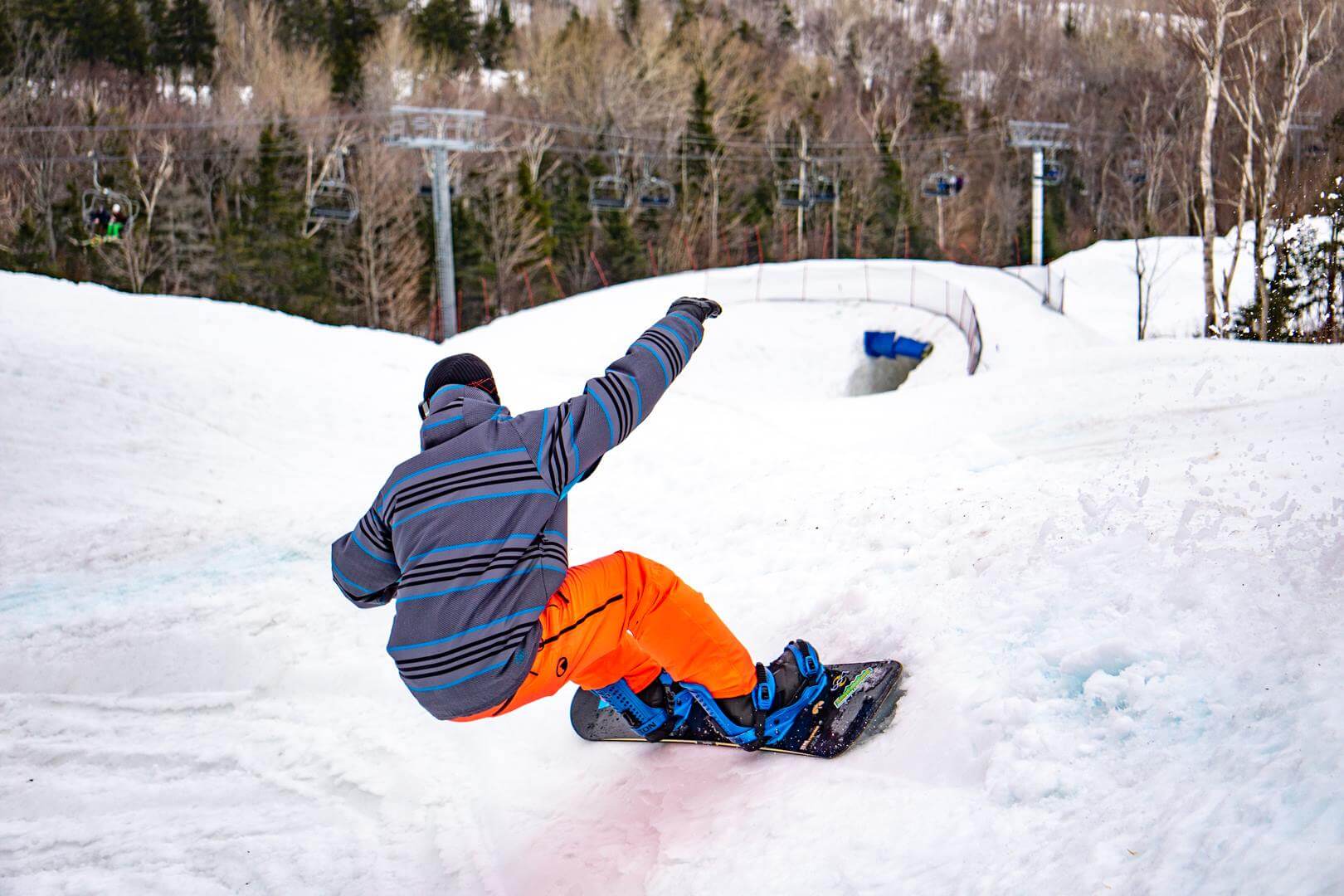 Based on the Mt Baker Legendary Banked Slalom expect a course of banked-turns, berms, bumps, and jumps winding down Sugarloaf's iconic East Coast terrain with the simple objective: the fastest rider to the bottom wins.
Join the Sugarloaf snowboard community for the 12th Annual Sugarloaf Banked Slalom event brought to you in conjunction with hometown hero and Gold Medal Athlete, Seth Wescott.
Sugarloaf Banked Slalom Course
The competition takes place on Sidewinder – looker's left if you're riding the SuperQuad. The professionally built course offers creative features and flowy banked turns from the Jean Luce Timing Building all the way to the base.
Registered riders may ride the course any time on Saturday from 9:30AM-2:00PM
You must have a race bib to access the course on Saturday
Timing will be available
On race day, each rider gets two runs
Curious to know what are the other major banked slalom events out there? Check out our Banked Slalom Event Showcase to read about the best & where they're located at.
Related Events