Before arriving to your favorite ski resort, the first major obstacle is the road to get there. For some, a flight or train ride will do the job, but most of the time, you're destined for a road trip. So, how do the major mountain passes stack up? Which is the most dangerous? How about the most switchbacks? After a bit of research, we found out which ones are the most dangerous roads per mile in the US to your favorite ski area.
What's The Ranking Criteria?

Switchbacks
This criteria was specifically weighted heavier than the rest of the characteristics. The curvier the road, the higher likelihood of sliding off it. Some mountain roads can reach upwards of 30 twists and turns, making it feel like you never drive straight. Both Mt. Rose Highway, NV and Red Mountain Pass, CO are windier than most, clocking in at 29 and 27 switchbacks respectively.
Season Snowfall Totals

No matter how dangerous overall the road is, high amounts of snowfall lead to slippery conditions and make your journey more treacherous.
Average Grade
The more continuous the incline or decline, the greater likelihood of traction issues. Over the entire mountain pass, the average grade is an important consideration for safety. Though a number like 5% may not sound like much to you, it can be a monster number to your tires. Big Cottonwood Canyon, UT, which accesses ski resorts like Brighton and Solitude, has the largest average grade at just over 5.8%.
Maximum Grade
In addition to the average gradient, how steep does the path get at any single point? Both Big Cottonwood Canyon, UT and Teton Pass, WY have sections over 10% in incline. Yikes! Not a lot of room for error on a pitch like that.
Elevation Gain
Who knew Isaac Newton was smart on treacherous mountain passes. The old saying "What goes up must come down" definitely applies to winter driving. The elevation gain is determined by subtracting the lowest driving elevation from the summit elevation. Again, Big Cottonwood Canyon, UT has one of the biggest elevation gains out of all the roads standing at 4,900 vertical feet.
Length
Besides how steep, it's also important to know how long the road is. Are you going to be stuck on this road for 10 minutes or 3 hours? Rogers Pass, BC is the longest with multiple ascents & descents across the entire 49 mile stretch.
Summit Elevation
Not as significant but still a factor is the altitude of the summit. Just like humans, cars and trucks don't run as well at high altitudes. Both the Colorado passes on this list stand head and shoulders above the rest at nearly 11,000 feet.
Additional Facts
Lastly, we took into consideration other factors such as guard rails/shoulders, car accidents per capita, and fatal accidents or car crashes.
Top Most Dangerous Roads In The US
#5 – Mt. Baker Highway, WA

Ski Resort: Mt. Baker Ski Resort
The Facts:
Switchbacks – 21
Annual Snowfall – 647″
Elevation Gain – 3,394′
Length – 21 mi

Starting out at nearly sea level, this road quickly rises up to its summit at Mt. Baker Ski Resort which is the snowiest resort in America. Even though the pitch isn't very steep, it does have a ton of switchbacks and all kinds of different types of snow which can lead to risky driving conditions. Mt. Baker Highway definitely earned its spot in the top five.
#4 – Teton Pass, WY (tie)

Ski Resort: Grand Targhee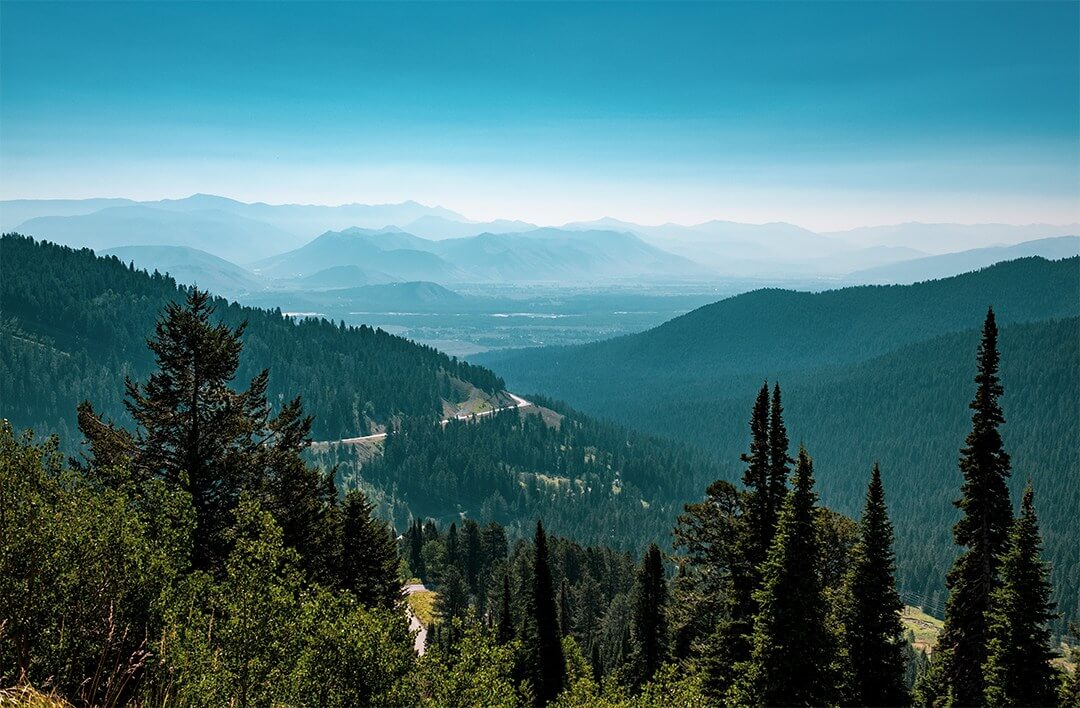 The Facts:
Switchbacks – 12
Maximum Grade – 10%
Average Grade – 5%
Wyoming HWY 22 is one of the few on the list that actually closes at night for snow removal. From the road, you can access some of the best backcountry in the world. Even though it has ½ the amount of switchbacks as others, the continuous climb and a section that is over 10% in slope helps push it to #4 on our list.
#4 – Carson Spur, CA (tie)
Ski Resort: Kirkwood
The Facts:
Switchbacks – 20
Annual Snowfall – 472″
Elevation Gain – 5,381′
For anyone that has driven from the Bay Area up California Highway 88, this road is a beast to summit during the winter. Located at the "crest" of the Sierra Nevada mountain range, when storms roll off the Pacific, this section normally gets double the amount of snowfall compared to the Lake Tahoe Basin. To top it off, the final segment right before Kirkwood Mountain known as the "spur" is in an avalanche area that can be shut down for hours as they do avalanche control work.
#3 – Big Cottonwood Canyon, UT

Ski Resort: Brighton
The Facts:
Annual Snowfall – 500″
Max Grade – 10%
Average Grade – 5.8%
Elevation Gain – 4,900′
This was a total surprise but based on the statistics, it makes sense, and we had to rank it at #3. With one of the biggest elevation gains and receiving nearly 500″ of snow annually, Big Cottonwood Canyon is definitely not a route to be considered "soft."
#2 – Mt. Rose Highway, NV

Ski Resort: Mt. Rose Ski Resort
The Facts:
Switchbacks – 29
Max Grade – 9%
Average Grade – 5%
Elevation Gain – 4,387′
Anyone that has driven Route 431 from Reno up to Mt. Rose Ski resort will tell you it's one of the toughest in the area! The elevation gain in a short distance plus the highest summit open all year round in the Lake Tahoe region, Mt. Rose lends itself to be a contender as one of the toughest roads in the country and coming in at #2.
#1 – Red Mountain Pass, CO

Ski Resort: Silverton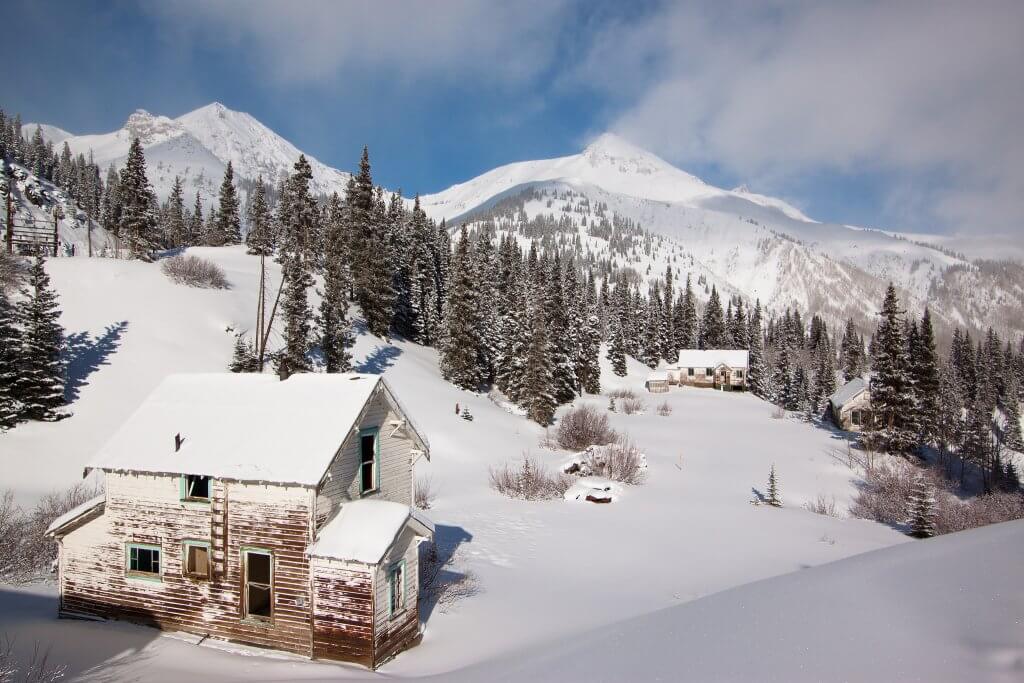 The Facts:
Switchbacks – 27
Max Grade – 8%
Elevation Gain – 4,100′
Colorado Route 550 is known as the Million Dollar Highway. If the elevation gain of 4,100′ to a summit of 11,018′ wasn't enough, the road's construction brings this bad boy to another level. First, a certain segment is cut directly into the mountain threatening to throw you into a ravine at the hint of an over-steer. Second, a 12-mile stretch of this road has NO guardrails, and if your heading south towards Silverton, the outside lane puts you perilously close to the edge. There was no question that this won the #1 slot.
Any others measure up?

Did your local mountain pass just miss out on the top 5? Were you expecting to see others on our list? Here's a graphical breakdown of where the top 12 ranked against one another:

Still don't see one you feel deserves a place in the rankings? Let us know if there's a mountain pass or dangerous highway we should take a closer look at.