For those that want flexibility, ski only a handful of days, or their local ski resort is on the Epic or Ikon Pass, we get it. To start things off right, we'll be completely honest with you. We have a Tahoe Local (Epic) Pass. Heavenly is only a few minutes from our house, so we use it to get in a few laps when we don't have a ton of time. Do we go to ski resorts on the Epic or Ikon Pass for a ski holiday? Rarely. We're suckers for ski areas that feel less corporate and have big (small) mountain town personalities. If you're like us, here's 10 local ski resorts from our bucket list that aren't on the Epic or Ikon Pass.
Powder Mountain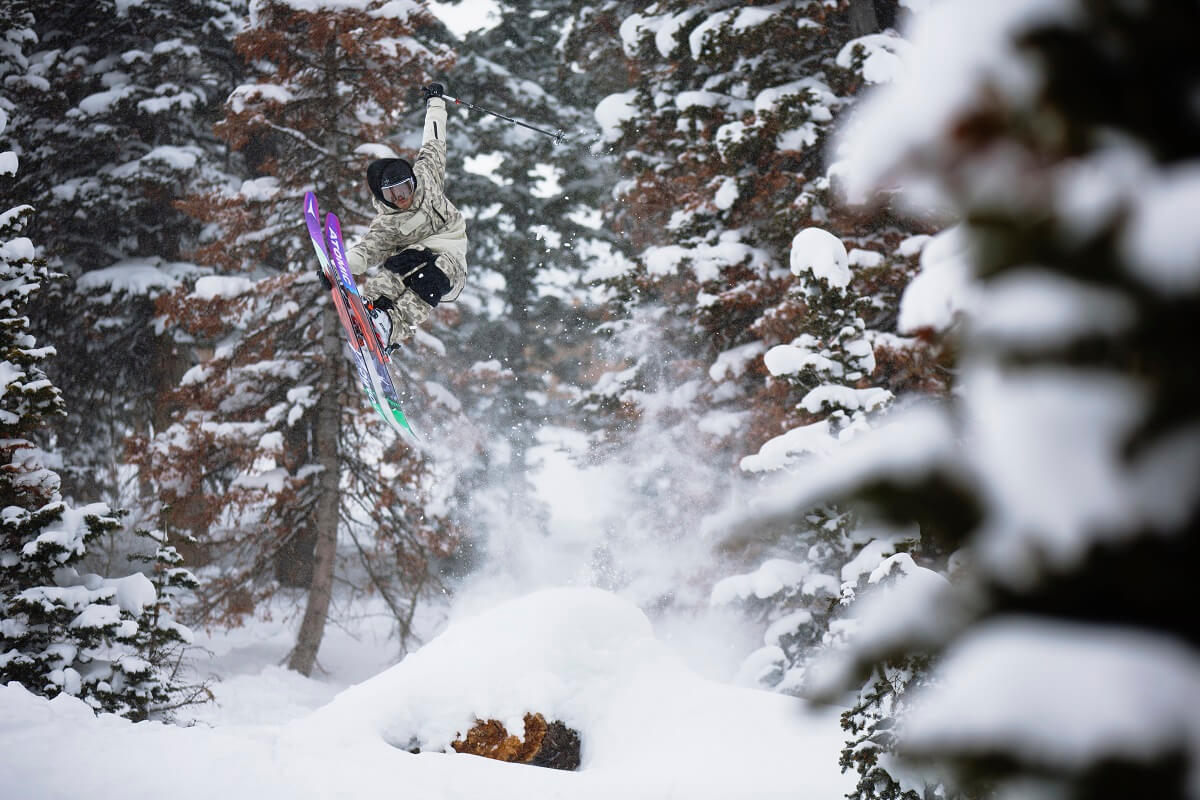 This resort that has been on our radar for a LOOONNNGG time. Everything about this place is heaven. First, it's one of the three resorts we talked about that has a LIMIT on their season passes. Second, the resort is HUGE! Over 8,000 acres of inbound AND lift accessed side country. Third, they receive on average over 500" of snow. Although limiting season passes may not make business sense, on a powder day, who cares!
Grand Targhee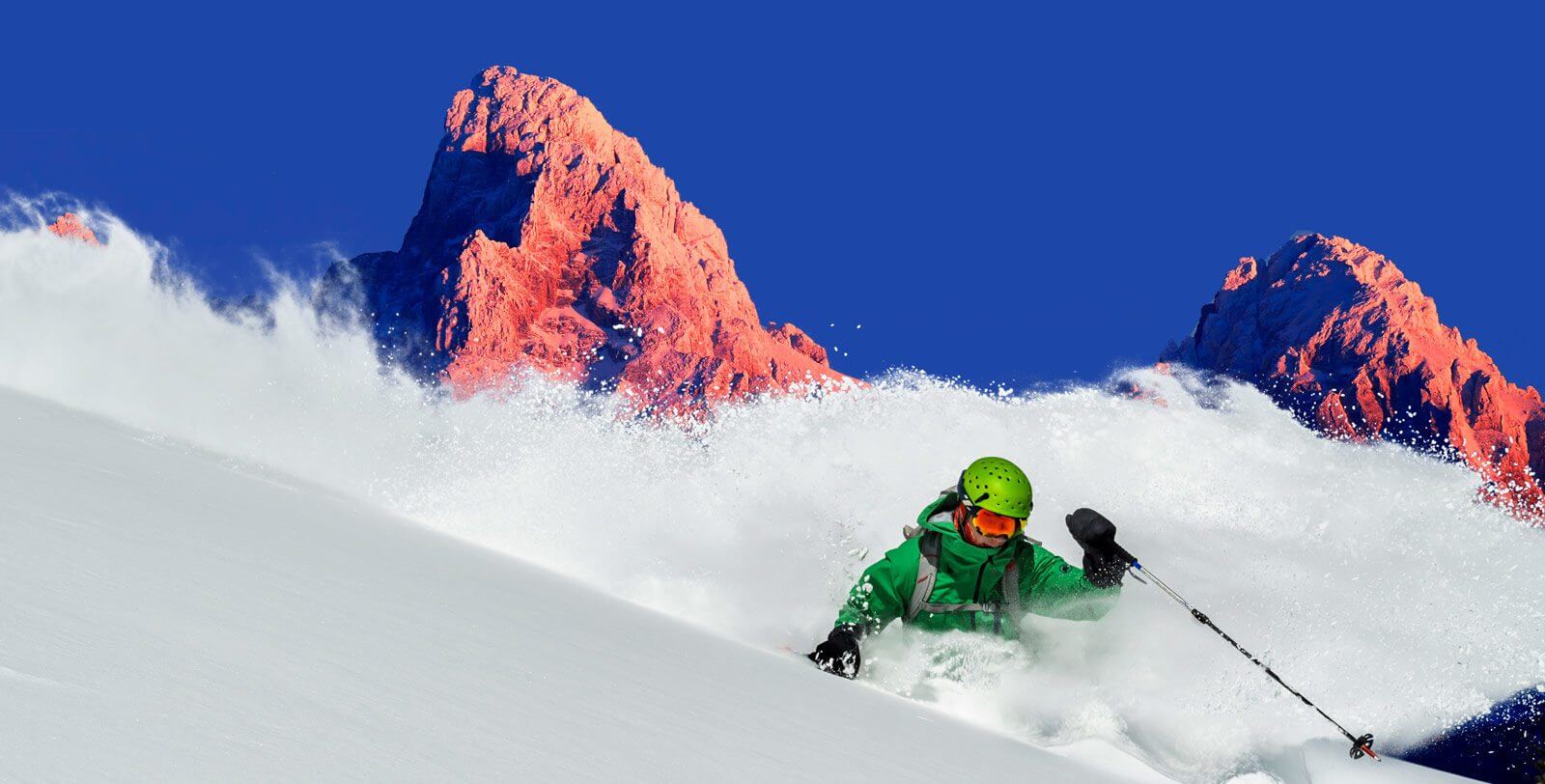 Although Jackson might get all the attention, this little resort west of the Grand Tetons is about one thing… skiing! Literally, it's one of the ONLY local ski resorts in the US or Canada that rivals the consistent high quality fluff you'd find at the Utah powder mecca of Alta. If consistent powder days wasn't enough, they don't come with the crowds found at many of the other destinations either. If you're a powder hound that hates being stuck in line or seeing tracks then make this YOUR destination.
Whitewater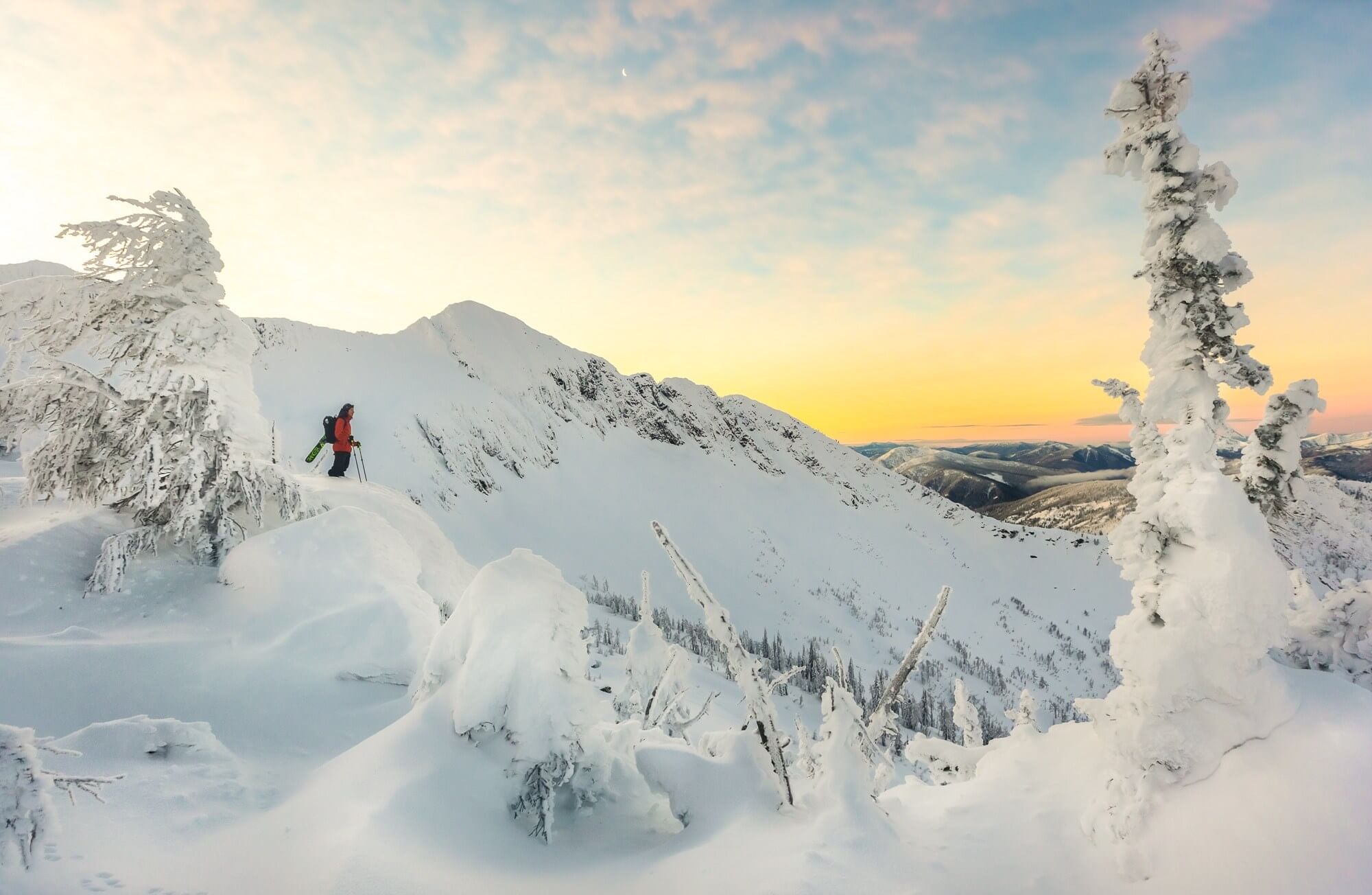 Located along the famous "Powder Highway" next to the funky town of Nelson, this place screams "independence!" Named after the frothy part of a river due to its location on the atmospheric river, every winter this place gets blasted with over 40 FEET of snow. Although it may only have three lifts, the 2,350 acres they access makes it feel MUCH bigger. From nice steep shots to an open boundary policy, you'll definitely be entertained for days! Combine that with one of the coolest mountain towns we've ever been to… they had us as soon as we stepped on their slopes. Read about our personal experience and tips on how to ski it in our Local's Guide To Whitewater Resort. In simplest terms: this is our happy place.
White Pass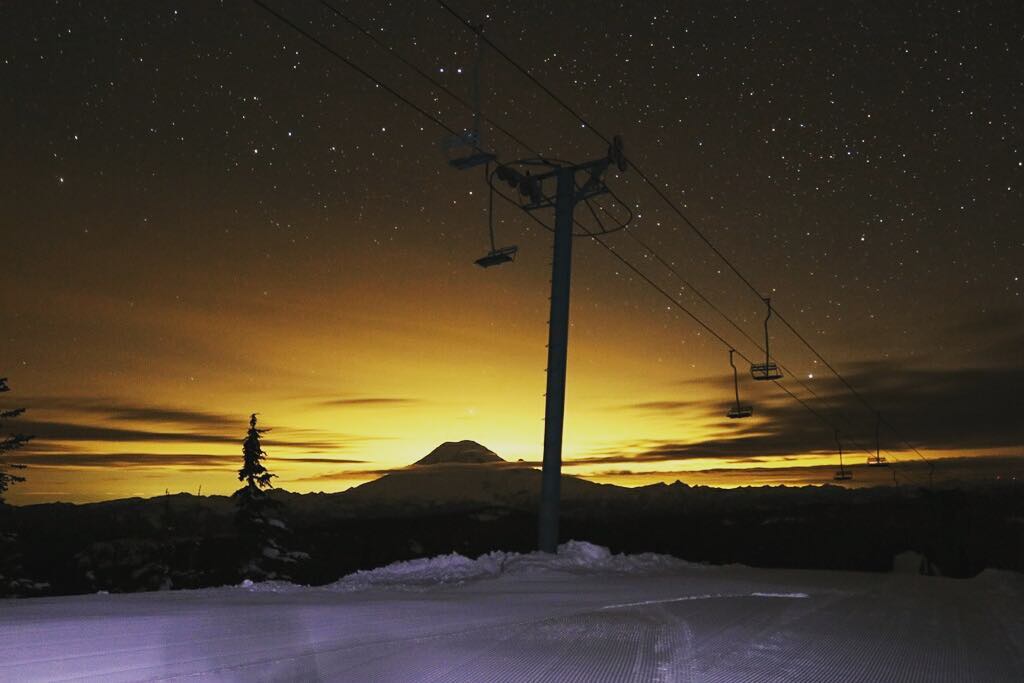 As the crowds swell at Stevens Pass and Crystal Mountain from the day skiers shuttling up from Seattle, a bit further down the road is a cozy ski area tucked away from the madness. Situated on the aptly named "White Pass", it has the look and feel of a hardcore Mom & Pop resort. When we hit this area back in 2010, it was the FIRST day they opened up the Paradise Basin ever! Even though its been a decade, I've vowed myself to come back and hit this mountain again. Now that it's on the Indy Pass, I have no excuse NOT to!
Turner Mountain
I still remember vividly reading about this ski area in a SKI magazine article years ago. As the old adage goes, "big things come in small packages", and Turner is the epitome of this statement. It operates as a non-profit with only THREE employees during ski season. Only has one lift. Miles from any large metropolitan area. Most people would brush it off, but as you look closer, you'll notice something special about this place. The lift is over 2,110 vertical feet of steep FALL-LINE skiing. In fact, over 60 percent of its terrain is considered 'expert.' As resorts get bigger and more crowded, this Mom & Pop focuses on what's important… the skiing.
Wolf Creek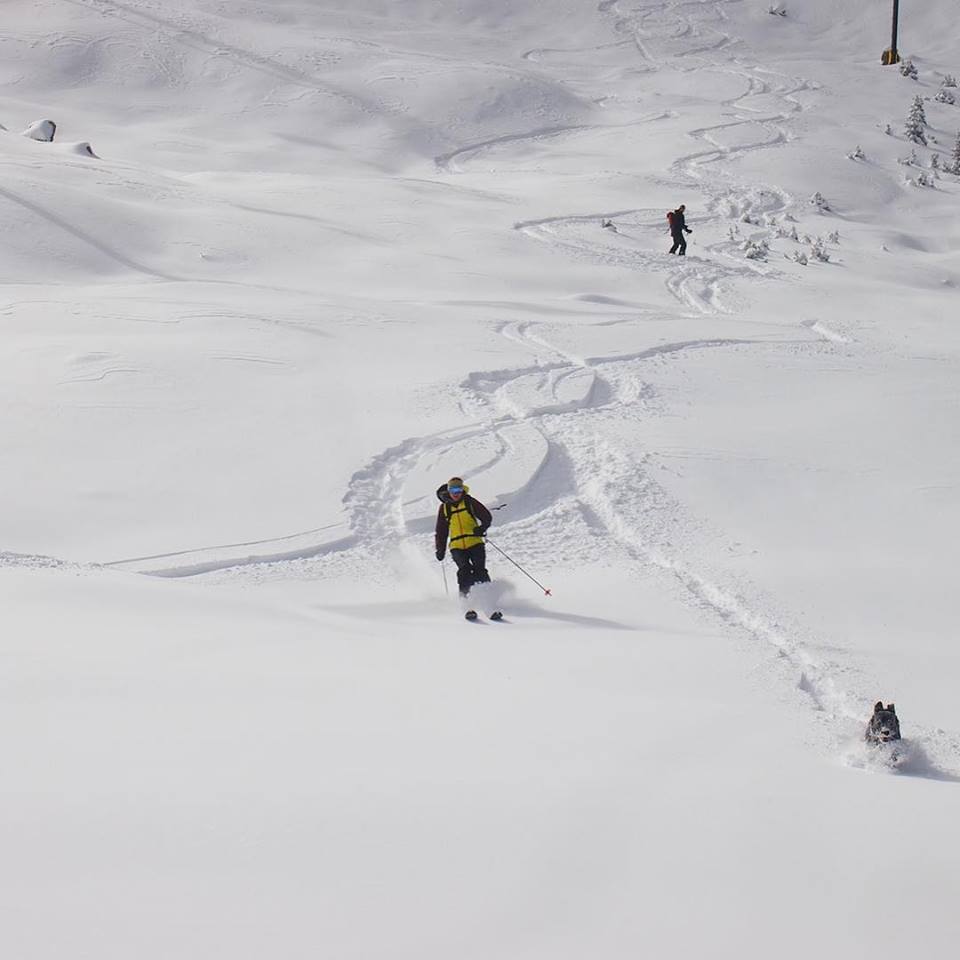 At a base of over 10,000 feet, this powder hound paradise in Colorado is the stuff of dreams for those looking to ride REAL snow in the early season (sometimes as early as Halloween). Although most of the terrain is pretty mellow, who cares when it receives the MOST snow in Colorado. And only thirty minutes down the road you can stay in Pagosa Springs, home to one of our FAVORITE hot springs on the continent.
Castle Mountain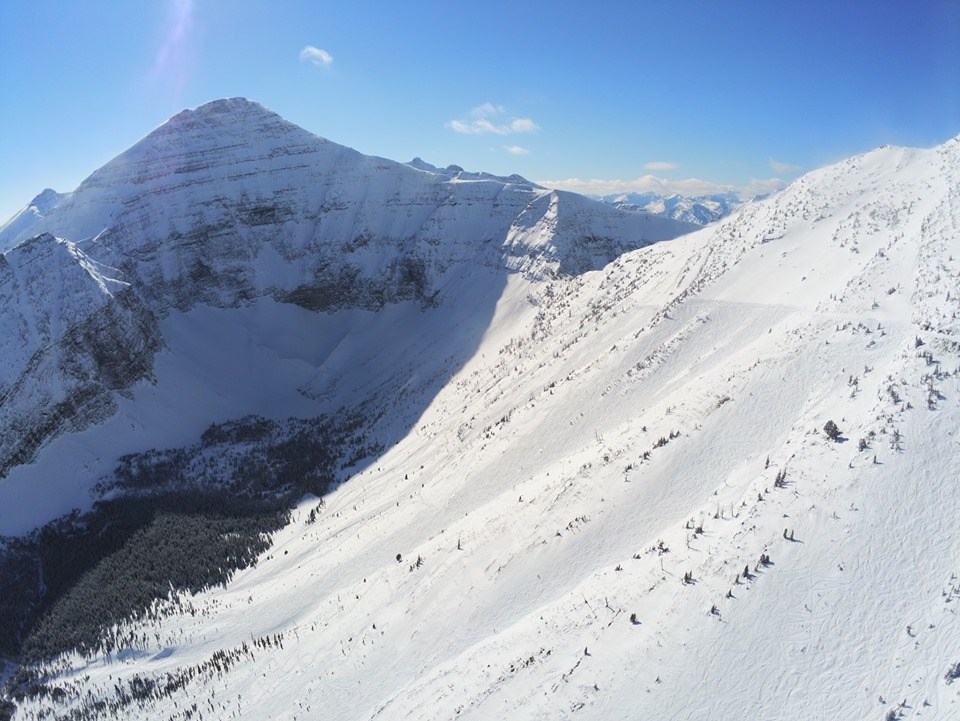 Steeps? Check. Glades? Check. No attitude and all fun? Check. Anyone that has stepped into the Canadian Rockies knows the beauty & wildness of this part of the world is unrivaled. Just as pure as its surroundings, you won't find any sleigh rides, fur jackets, or day spas at this ski area. The focus is about skiing its massive 3,500+ acres. Alongside consistently cold winter temps which helps preserve the snow making, their weather also ensures the snow stays powdery days after a storm. AND, it's another ski area on the Indy Pass which you can pick up for only $329!
Ski Santa Fe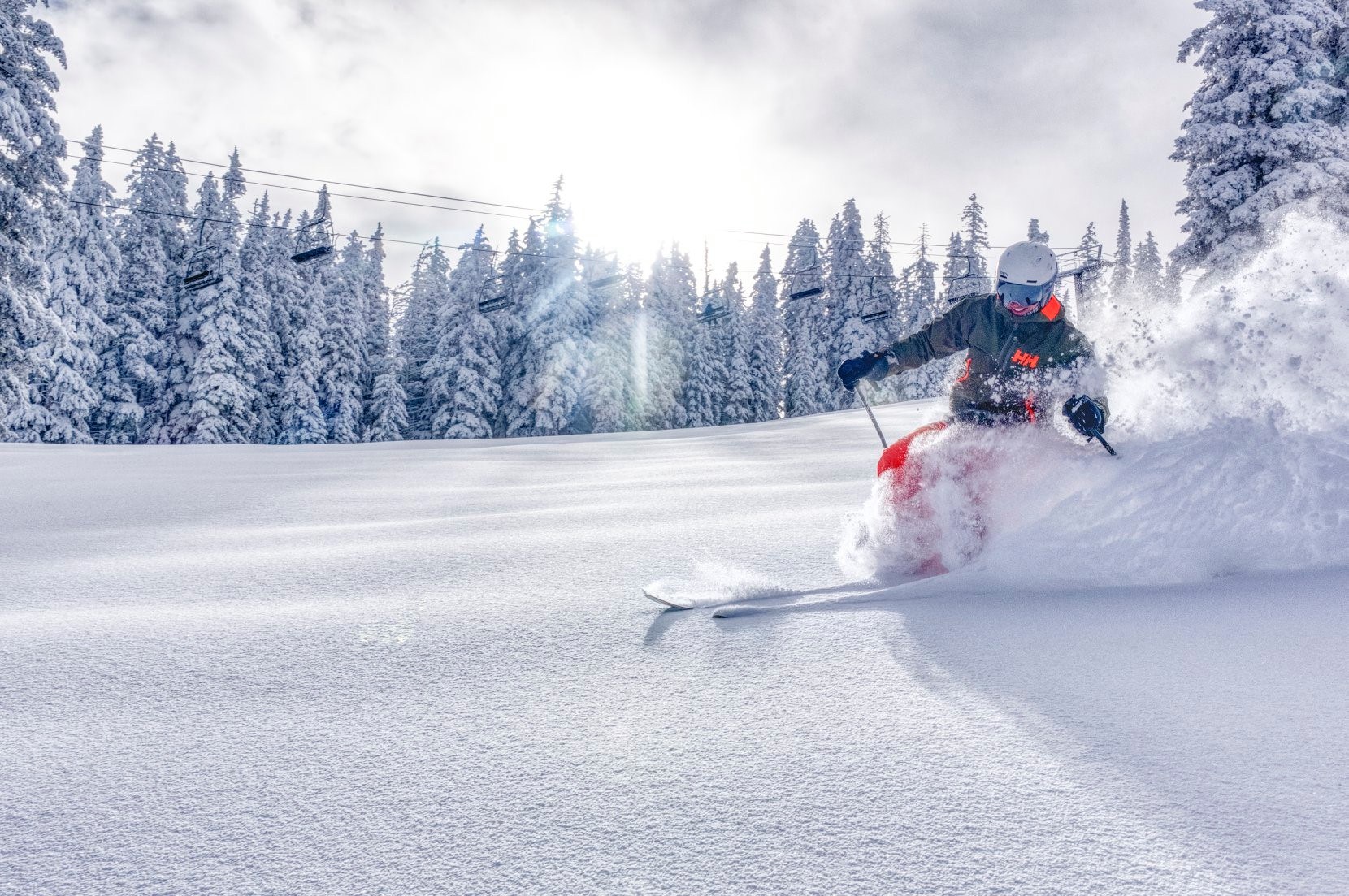 For those foodies that want to make a trip not just to ski but also to eat & explore, Ski Santa Fe is a must. It may not be the biggest or snowiest, but it sure packs a unique, one-of-a-kind experience. From five-star quality food to culture over 400 years old & some of the driest snow you've ever seen, it's unlike anywhere else you've been before.
Brundage Mountain
Ah Brundage Mountain. This is yet another example of a ski resort that its numbers don't tell you about the experience. For example, its 320 inches of annual snowfall regularly falls throughout the season. On our visit here we were pleasantly impressed on how consistently good the snow is and yet you'll still find plenty of elbow room on its slopes, especially compared to the big boys like Breckenridge or Whistler. Then you have the town of McCall just down the road. It's filled with amazing cuisine, a host of hotsprings to take a dip in, and plenty of one-of-a kind experiences like snowshoeing to a Yurt for a four-star gourmet dinner. The secret seems to be out though… for its 3rd year in a row Brundage has been nominated as one of USA Today's 10Best Readers' Choice travel award. Hurry and start planning your trip — Read our in-depth McCall Idaho Travel Guide to help you plan your trip or better yet inspire you to get going!
Sierra-at-Tahoe
Last but not least, we gotta show love to our home mountain. Sadly due to the Caldor fire, the legendary tree skiing under the old growth of red firs is pretty much gone. The destruction from the fire was so brutal they only opened for two days last winter in the spring. And based on what we've seen this summer, it'll be less like the old Sierra and more like a mini Palisades. Sierra will still have its 2,000 acres of terrain but we don't know what it'll be like. Like any Tahoe resort, things can get crowded during the holiday rush. But, in comparison to Heavenly or Kirkwood, it's downright peaceful.
If you do have an Epic or Ikon Pass, enjoy it and head to one of those local ski resorts this winter. They're all amazing, have tons of amenities, and are a "Disney World" for skiers and snowboarders. But if you're looking for an authentic experience that's a bit different, these 10 local ski resorts that aren't on the Epic or Ikon Pass are well worth a gander. Heck, you might even see our trusty '95 4Runner nicknamed "Pepper" parked in one of these ski lots this season. If you're looking for more trip ideas or inspiration like tips on when to visit certain ski areas, what to pack for a trip, and even how to avoid crowds, check out our in-depth guide: