A few years ago we took the scary leap out of the corporate world to follow our dreams and start Local Freshies®. It's been an intense AND exciting road. Our goal was simple – provide fresh, high quality content that showcases local mountain town cultures. We couldn't be more grateful that you as readers keep enjoying our labor of love. In fact, over 100 THOUSAND of you checked out our website in 2018. For 2019, we got some BIG plans coming up that we hope you'll enjoy, but until then, take a gander at your favorite 10 posts of 2018.
Favorite 10 Posts Of 2018
We're passionate about writing articles that YOU want to read. Looking back, here are your favorite 10 posts of 2018:
While flexibility is the best weapon in getting powder days, for most of us this isn't a reality. Vacations need to be planned and booked ahead of time. Of course each season's storm track varies greatly, but you can improve your odds of getting the best conditions possible. This post delves into the 10 best ski resorts to visit by month, not just by powder days but also having enough of a snowpack.
Find out where to go in a given month to find the best snow
There's been a lot of editorials written on Vail picking up resorts but very few based on facts. We tried our best to remove emotions from the discussion and point out five good and five not so popular things this company has done.
Learn What Vail Has Done That's Good & Not So Popular
We all hope that the snow comes in fast and furious, stacking up at our favorite resorts, but the reality is far from that. For example, last season places like Colorado and New Mexico set records for the least amount of snowfall ever in a given winter. Luckily with modern technology, snowmaking helped a lot of resorts have a successful season even when old man winter didn't want to show up.
How do the largest snowmaking systems in the United States stack up
The Flume Trail in Lake Tahoe offers you unrivaled views and scenery unlike any other biking trail in the world. Fortunately, it's a trail that anyone can do if you're in decent health and willing to put in some pedaling.
Learn what to expect on the Tahoe Flume Trail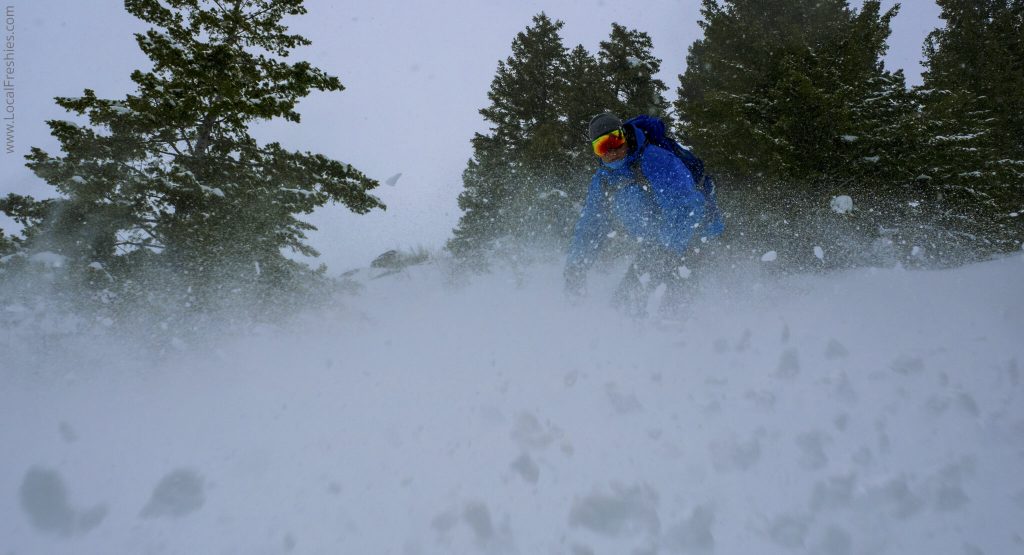 Social media these days is focused on promoting specific storms and not really giving a good view at how ski areas are actually doing. Are they 100% open? How do they compare to last year? So, we thought why not do a mid-season factual comparison and it looks like you enjoyed it too. Stay tuned as we release the 2018-19 season snowfall check-up in the coming week.
How did 2017-2018 season snowfall compare to 2016-17 as of mid-December
The consolidation of the ski industry has lured many folks to only head to resorts that are on their season passes. Similar to drinking a Budweiser or Miller, we're totally fine that the masses want to hit these resorts. Personally, we'd rather enjoy the craft beer of skiing and head to a small mom & pop. We couldn't be more ecstatic to see that this article made it into the top 5.
Learn what are the 5 reasons we skip resorts that are on the Ikon & Epic passes
Nearly every fall the big news in the ski industry is around terrain expansions at ski resorts. It make sense since skiers / snowboarders are always looking for new slopes to shred. And for the 2018-19 season, New York City's beloved go-to spot for skiing & snowboarding, Hunter Mountain Resort, got bigger. In fact, it's the largest expansion the East Coast has seen in over 15 years.
Learn more about the Hunter Mountain expansion & why it doesn't come as a surprise
While most sites focus on what NOAA and Farmers Almanac are thinking about for the upcoming winter, we'd rather look back and see if they predicted it correctly. It's always an interesting exercise to see how wrong or right they were on their long-term predictions.
Find out if NOAA or Farmer's Almanac predicted the 2017/18 season correctly in your neck of the woods
Via Ferrata or the "Iron Road" has been around Europe for centuries, but it's only been in the last few years that it's gained popularity in North America. It gives inexperienced climbers a chance to undertake dangerous routes normally reserved for serious mountaineers.
Learn where you can experience Via Ferrata in North America yourself
Week in and week out, this post has gotten a TON of love not just in 2018 but also last year. In 2017, it came in as #3. It's exciting to see that you're looking for ways to extend your skiing past the normal wintry months. If you're considering visiting one of these resorts in the spring, you might want to also pick up one of these spring skiing passes to save some dough.
Where to go skiing in April and May in North America