When we started Local Freshies® nearly 5 years ago, our goal was simple – to become the #1 website for the 'local scoop' on where to eat, drink, and play in mountain towns throughout North America. It's been challenging but heckuva lot of fun. In 2019, we reinvested into our website and are humbled to see that nearly 200,000 people have visited our site in the past year. We're passionate about writing articles that YOU want to read. Looking back, here are your favorite 10 posts of 2019:
Favorite 10 Posts Of 2019
We get why people love the Epic & Ikon Pass. It gives you the flexibility to go where the snow is falling, helping ensure that the conditions are the best they can be. But to us, a ski trip is more than just powder chasing. It's about getting away from the crowds and trying to find an authentic experience that's 'funky' and a bit different. We're so very humbled that you feel the same way and helped push this into our top 10 list.
As consolidations continue to happen in the ski industry across the United States & Canada, the independent resorts are becoming fewer and fewer. As avid readers of our content, know we're suckers for independent ski areas that feel less corporate and have big (small) mountain town personalities. And we couldn't be more excited that you do as well!
Although the 2018-19 season started a little sluggish, it really kicked into high gear in January helping it become legendary. Nearly EVERY ski area west of the Mississippi seemed to have a HUGE winter. Mammoth, attempting to extend their ski season into August due to receiving over 29 inches of snow in May, made it feel like an endless winter. Heck, some of our BEST powder days of the season were in May. But alas, the warmth of summer won.
The flip side of the endless train of storms bombarding North America was that tree well safety became a BIG issue. In the last week of February, three deaths occurred due to this elusive killer. Instead of sitting on the sideline, we decided to use it as an opportunity to talk about how to stay safe when tree wells are present.
These three 'legends' skiing into their nineties are a true testament that you don't have to hang up those skis once you get 'old.' Rather, if you keep schussing down the slopes it'll keep you young AND excited about living. So, if you're feeling a bit down about the conditions or crowds, look to these amazing individuals.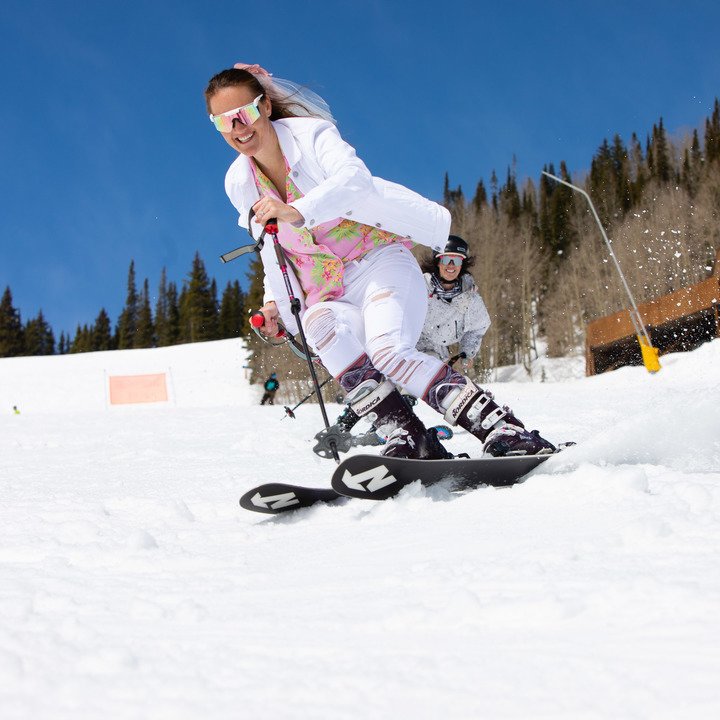 While many throw their skis into the closet as soon as spring arrives, you shouldn't! Besides powder, corn is the second funnest snow you can schuss down. In this post, we delve into what is corn snow and how to make sure the conditions are prime. Hint: It's all about timing.
Social media these days is focused on promoting specific storms and not really giving a good view at how ski areas are actually doing. Are they 100% open? How do they compare to last year? So, we thought why not do a mid-season factual comparison, and it looks like you enjoyed it too. Stay tuned as we release the 2019-20 season snowfall check-up next week.
How did 2018-2019 season snowfall compare to 2017-18 as of mid-December
Via Ferrata or the "Iron Road" has been around Europe for centuries, but it's only been in the last few years that it's gained popularity in North America. It gives inexperienced climbers a chance to undertake dangerous routes normally reserved for serious mountaineers.
Learn where you can experience Via Ferrata in North America yourself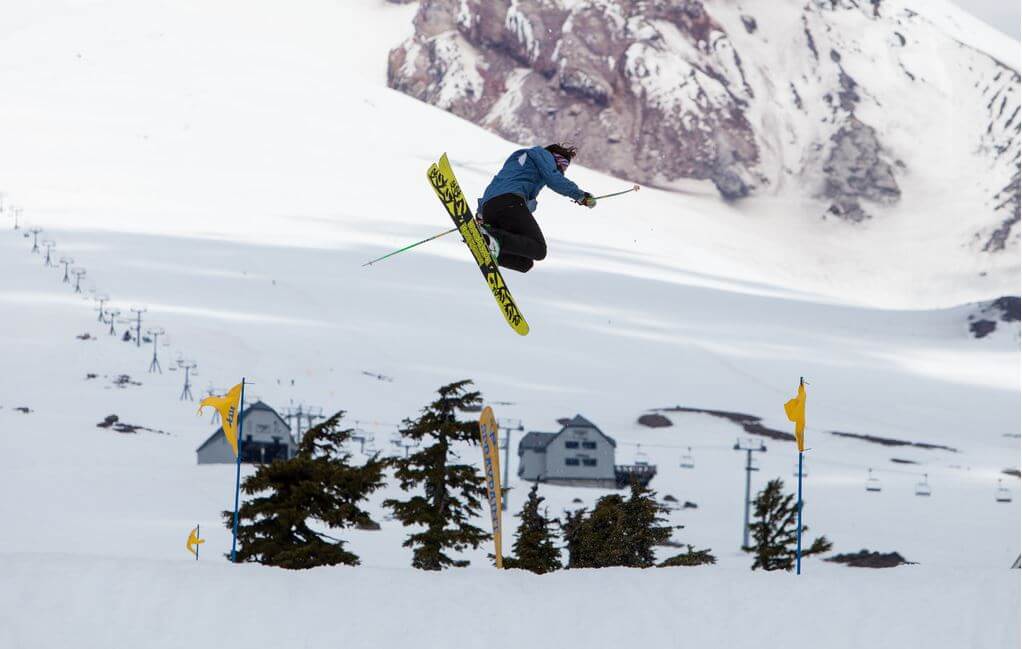 Week in and week out, this post has gotten a TON of love not just in 2019 but over the last THREE years. In 2017, it came in as #3. In 2018, it was #1, and now in 2019, it's still on top. It's exciting to see that you're looking for ways to extend your skiing past the normal wintry months. If you're considering visiting one of these resorts in the spring, you might want to also pick up one of these spring skiing passes to save some dough.
Where to go skiing in April and May in North America
There's a reason why certain ski resorts are the most popular. Factors like tons of acreage, amazing views, lots of snow, a fast lift network, or even perfect weather, but based on viewership, people are over the crowds. They'd rather go somewhere with the same vibes but with a ton more leg room.
After seeing what were the favorite 10 Local Freshies® posts of 2019, do you have one that stood out for you? Is it one of these top ranked articles or is there another post that stuck with you more?
We wish all of you a happy, healthy, and safe New Year's and hope the new decade brings you an unimaginable amount of powder days.